Ministerial Meeting With Rail Minister Huw Merriman MP to discuss the Clitheroe-Hellifield Rail Link
Following up a request made by Lord (David) Alton and Ribble Valley MP Nigel Evans the Rail Minister, Huw Merriman MP , today met with senior officials and local leaders from Lancashire County Council, North Yorkshire County Council, and Ribble Valley Borough Council. Lord Alton was joined by the Minister and Cllr.Stephen Atkinson, Leader of Ribble Valley Council, to discuss ways of reopening a full passenger service between Clitheroe and Hellifield linking the Lancashire and Yorkshire towns and counties. The line has continued to be used by freight but not on a regular basis by passengers, since 1962. In the first instance the Minister was urged to support a pilot scheme to enable passengers to reach Hellifield and its onward connections to Leeds and Carlisle (via the Carlisle-Settle line). Phase Two would see investment in enabling trains to continue their journeys from Hellifield to Leeds and return via Clitheroe to Blackburn and Manchester.
Mr.Merriman spent 90 minutes in detailed discussion. Officials presented a short summary document (below) and will submit new detailed proposals to him next month. This will be followed by a progress meeting at Westminster.

Lord Alton said "The Minister was clearly on top of his brief, asked all the right questions, saw the new arguments that everyone contributed. It was an enormously positive meeting and we were all very grateful to him for giving up Recess time to see for himself what a huge difference this could make to the improvement of east-west public transport."
Cllr. Atkinson laid great emphasis on the economic and employment benefits that could come to East Lancashire towns and the crucial role rail transport plays in the regeneration of less prosperous areas. He also stressed the way in which the Hellifield Link can widen access to the National Park in the Yorkshire Dales and the popular tourist destination of Ribble Valley.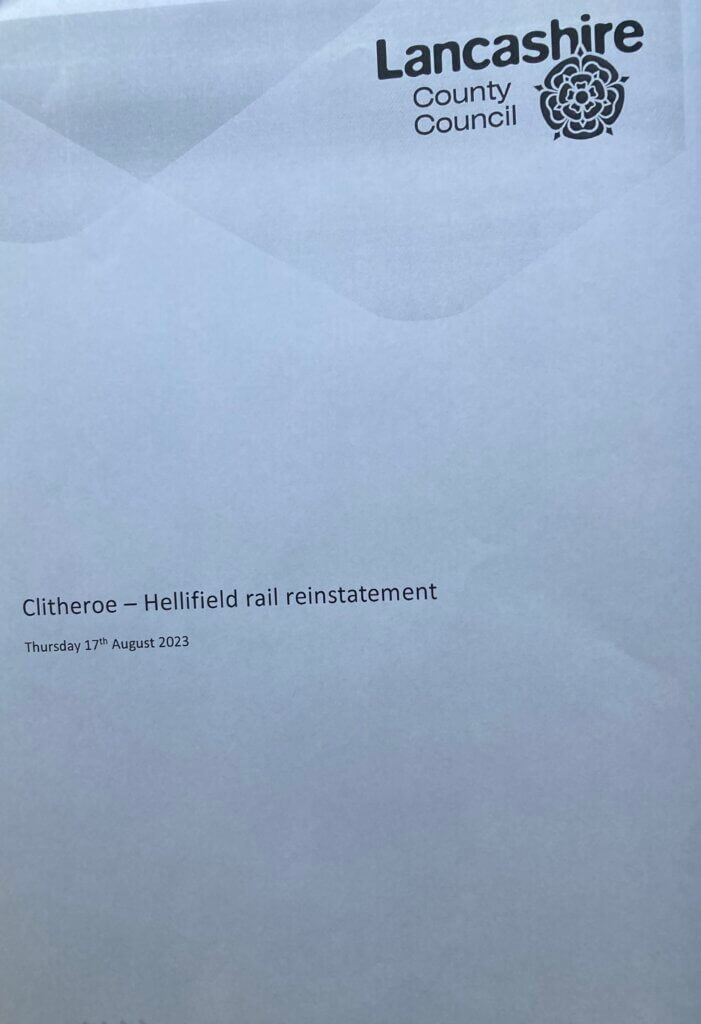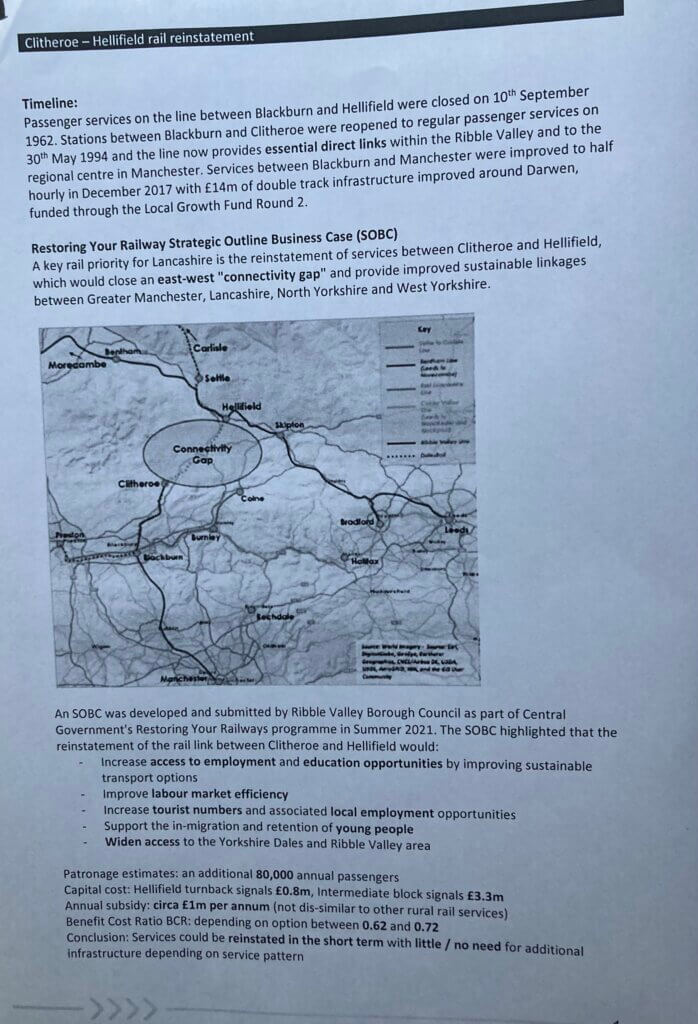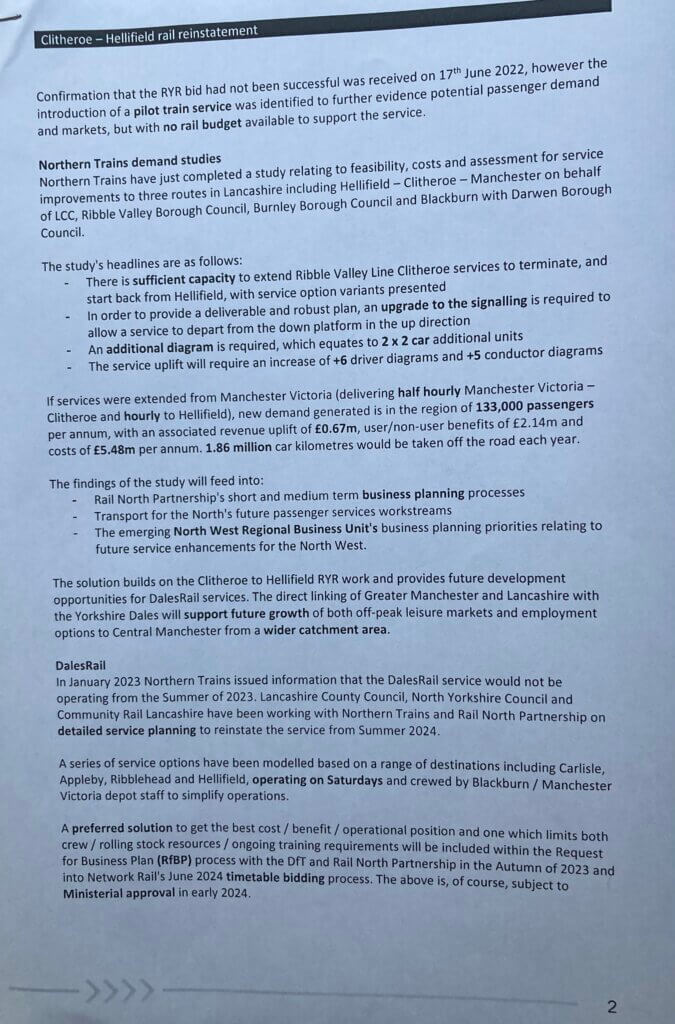 https://en.wikipedia.org/wiki/Ribble_Valley_line
https://www.ribblevalley.gov.uk/restoring-railways-idea-fund/clitheroe-hellifield-restoring-railways-idea-fund