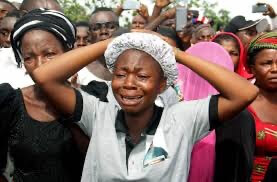 Lord Ahmad of Wimbledon, the Foreign, Commonwealth and Development Office, has provided the following answer to your written parliamentary question (HL5467):
Question by Lord Alton of Liverpool:

To ask Her Majesty's Government what discussions they have had with human rights organisations, including EyeWitness, in relation to (1) collecting, and (2) preserving, evidence of atrocity crimes in (a) Nigeria, and (b) elsewhere; if they have had such discussions, what assessment they have made of the findings of those organisations; and if they have not, what plans they have to do so. (HL5467)
Tabled on: 18 January 2022
Answer:
Lord Ahmad of Wimbledon:
The UK both supports and funds a number of investigative bodies established by the UN including the International, Impartial and Independent Mechanism (IIIM) in Syria, the UN Investigative Team to Promote Accountability Against Da'esh/ISIL Crimes (UNITAD) in Iraq and the IIM in Myanmar. All of these bodies are charged with collecting and preserving evidence so that accountability can be pursued when the circumstances permit. In the case of Nigeria, this Government will continue to press the Nigerian Government and their security services to uphold human rights and the rule of law; to investigate all incidents of brutality, illegal detentions and the use of excessive force; and to hold those responsible to account. We will continue to engage with civil society, and use our position at the UN, including as a permanent member of the UN Security Council, to raise atrocity situations of concern and to support the deployment of all appropriate tools available to the UN in dealing with potential mass atrocities and conflict. Our focus is always on securing an end to violence and protecting civilians.
Date and time of answer: 01 Feb 2022 at 16:32.