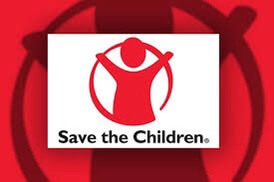 Save the Children Report "Stop the war on children a crisis of recruitment" highlights conflict trends affecting children, Stop the War on Children: A crisis of recruitment.
The Save the Children report shows that the Covid-19 pandemic and the calls for a global ceasefire were not enough to halt wars and their impact on children in 2020.
Instead, the number of children living in the world's deadliest war zones rose by 20% to the highest level for more than a decade. Many of them face a global hunger crisis of nearly unprecedented scale.
The pandemic also exacerbated children's existing vulnerabilities, with school closures and rising poverty putting children in conflict at increased risk of grave violations.
This year's report focuses particularly on the recruitment and use of children by armed forces and armed groups, which stood at its highest level for 30 years in 2020. Their duties can range from fighting on the frontline to manning checkpoints, with girls particularly at risk of being recruited for sexual purposes.
Children who are used by armed groups and forces are at greater risk of injury, disability, chronic mental or physical illness, sexual violence, and death.
Save the Children are calling on the UK Government to act as a global champion for children affected by armed conflict and say it can do this by:
· Prioritising the Children and Armed Conflict agenda within its new conflict strategy.
· Working with the UN, NGOs and other states to strengthen accountability for grave violations of children's rights.
· Increasing funding for child protection in peacekeeping and humanitarian responses.