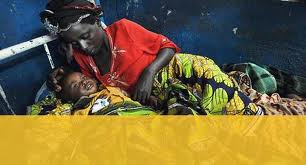 Lord Alton of Liverpool and the Coalition for Genocide Response invite you to a webinar on
The Other Pandemic: Rape and Sexual Violence in Conflict
5:00-6:00 PM BST on 21 June 2021
Zoom
The use of rape and sexual violence is a pandemic that is yet to be addressed comprehensively. As it continues to be used across several conflicts, there is little hope that the crime will ever be adequately addressed, let alone prevented. Tigray, Cameroon, Myanmar, Syria and Iraq are only a few examples where predominantly women and girls have been subjected to rape and sexual violence as a weapon of war, and as a means to hurt and humiliate them and the whole communities.
June 19 marks the International Day for the Elimination of Sexual Violence in Conflict. The day was established by the UN General Assembly in 2015 to 'raise awareness of the need to put an end to conflict-related sexual violence, to honour the victims and survivors of sexual violence around the world and to pay tribute to all those who have courageously devoted their lives to and lost their lives in standing up for the eradication of these crimes.'
Marking the UN day, the speakers will raise some of the recent cases of rape and sexual violence in conflict and discuss what is urgently needed to address them, including by combating impunity at the domestic and international level and providing survivors with assistance.
Speakers include:
Lord Alton of Liverpool, Cross-bench Peer at the UK House of Lords
Baroness Helena Kennedy QC, Labour Peer at the UK House of Lords, Director of the International Bar Association Human Rights Institute
Igor Cvetkovski, Senior Advisor on Reparations, Global Survivors Fund
Further speakers will be announced soon.
Please register here: https://RapeInWarPandemic.eventbrite.co.uk