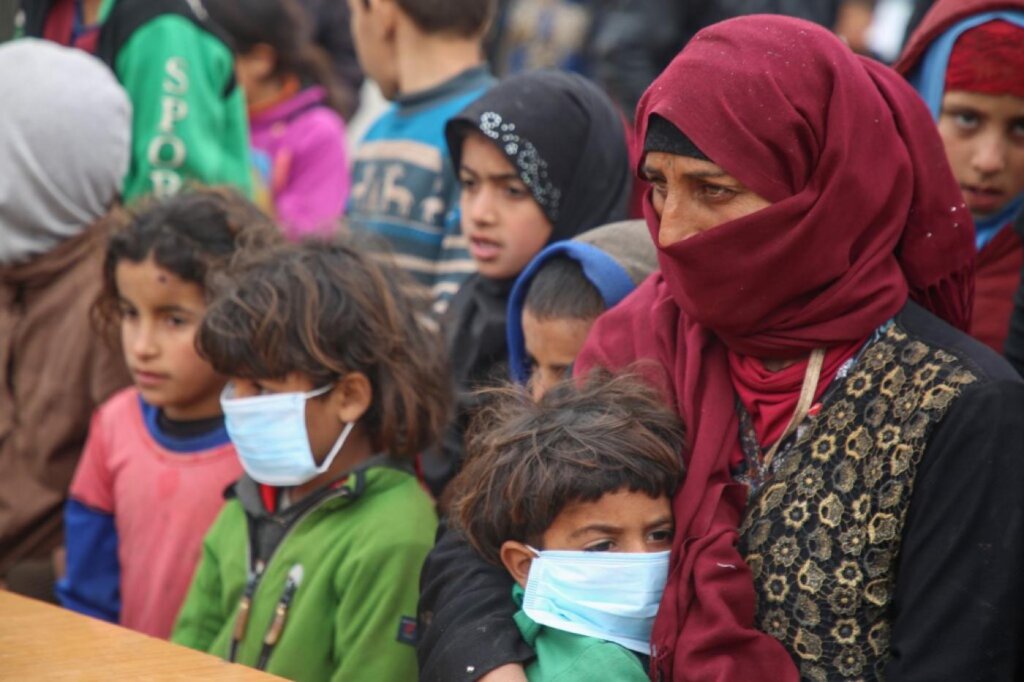 Joint Letter Sent Today To the Foreign Secretary about the deteriorating humanitarian situation in Syria.
The Rt Hon. Dominic Raab MP
First Secretary of State and Secretary for Foreign and Commonwealth Affairs
Foreign and Commonwealth Office
King Charles Street
London, SW1A 2AH
Friday 14 May 2021
Dear Foreign Secretary,
We, the undersigned, write to you to draw your attention to the deteriorating humanitarian situation in Syria and the urgent need to continue delivering aid to those who need it the most.
In a report last February, the World Food Programme (WFP) said that the number of Syrians who lacked access to sufficient food has reached a record 12.4 million, or nearly 60% of the population. According to the same report, food prices are rapidly increasing across the country, putting pressure on families to meet their basic needs. Nationwide average food prices have increased by a staggering 247% in just one year and are now more than 22 times higher than they were in 2011.
The spread of the COVID-19 pandemic has added to the misery of Syrians who face daily queues for bread, fuel, and medicines. The Syrian government has responded to the crisis by cutting subsidies on essential items and diverting resources to its military. As the situation becomes ever more desperate for ordinary Syrians struggling to survive, the Assad family and close relatives continue to enrich themselves with rampant corruption and war profiteering. Entrusting the Damascus authorities with the task of delivering aid to Syrians that need it the most is simply not an option.
We, the undersigned, hope that your government will continue to work with likeminded governments to alleviate the deepening humanitarian crisis in Syria. We believe that this can best be achieved by ensuring that cross-border access for international humanitarian agencies is maintained.
On 11th July 2020, the UN Security Council adopted Resolution 2533, which reauthorised for a period of 12 months the delivery of cross-border humanitarian aid to Syria from Turkey through the Bab al-Hawa border crossing. This access is vital if vulnerable communities in northwest Syria, including two million IDPs, are to continue to be fed, clothed, and kept in shelter. Should Russia or China attempt to block the renewal of cross-border delivery of aid, the UK Government should, together with partners in the Security Council, prepare necessary contingency plans to ensure unfettered access of UN humanitarian organisations to that corner of the country.
We are grateful for the continued commitment that the UK Government has shown to the Syrian people as they struggle to escape the twin scourges of brutal dictatorship and authoritarian armed groups. Foreign Secretary, after 10 years of conflict and suffering, the Syrian people need your help more than ever. We are fully confident that you will not let them down and will look forward to your reply.
Sincerely,
Professor Lord David Alton of Liverpool
Dr. Ahmad Dabbagh, Consultant Ophthalmologist, NHS
Dr. David Nott, Professor of Humanitarian Surgery, Imperial College
Mr. Brooks Newmark, former MP and former Minister for Civil Society
Dr. Ghanem Tayara, Chairman of Union of Medical Care and Relief Organisation (UOSSM)
Mr. Mohammad Antabli, Founder of Palmyra Relief
Mr. Ayman Abdelnour, President of Syrian Christians for Peace
Mr. Daoud Daoud, President of the Assyrian Democratic Organisation
Mr. Obeida Nahas, Syrian-British politician, Leader of the National Renewal-Syria
Mr. Benedict Rogers, Deputy Chair of the Conservative Party Human Rights Commission
Mrs. Amina Khoulani, Human Rights Activist, Syrian British Council
Dr. Wael Aleji, MD, MBPsS, Secretary of the Association for Middle Eastern Conservatives