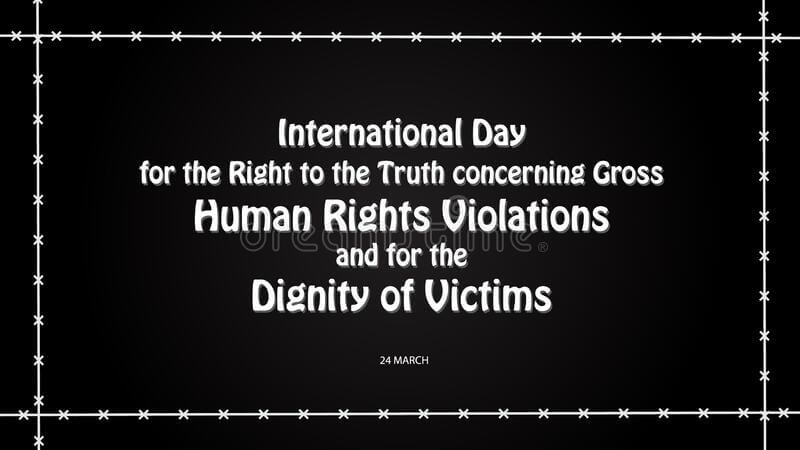 Lord Alton of Liverpool and the Coalition for Genocide Response invite you to a webinar marking 
The International Day for the Right to the Truth Concerning Gross Human Rights Violations and for the Dignity of Victims
24 March 2021, 5:00 PM – 6:15 PM
Zoom
The International Day for the Right to the Truth Concerning Gross Human Rights Violations and for the Dignity of Victims aims to honour the memory of victims of gross and systematic human rights violations and promote the importance of the right to truth and justice. It also aims to pay tribute to those who have devoted their lives to and lost their lives in the struggle to promote and protect human rights for all.
The panellists will discuss the important role journalists and witnesses who speak up play in protecting the human rights of all.
Speakers include:
Lord Alton of Liverpool, Cross-bench Peer, Patron of the Coalition for Genocide Response
Alex Crawford OBE, Special Correspondent for Sky News
Christina Lamb, Sunday Times Chief Foreign Correspondent
Please register here: https://righttotruth.eventbrite.co.uk  You will receive a link to connect upon registration.