Lord Ahmad of Wimbledon, the Foreign, Commonwealth and Development Office, has provided the following answer to your written parliamentary question (HL12134):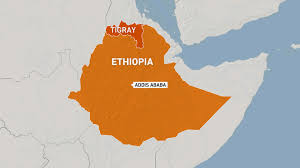 Question:
To ask Her Majesty's Government what discussions they have had with the World Food programme about the humanitarian requirements of people displaced by conflict in Tigray; and what estimate they have made of the number of people who have been so displaced. (HL12134)
Tabled on: 14 January 2021
Answer:
Lord Ahmad of Wimbledon:
It is clear that the conflict in Tigray has had significant consequences for hundreds of thousands of people, displacing them internally and externally, and adversely impacting those that were already in need of humanitarian assistance. We are in close contact with UK-funded humanitarian agencies in Ethiopia, including the UN's World Food Programme, to understand humanitarian needs and what programme adaptations are required, as well as monitoring the regional situation. Partners highlight priority needs as food security and nutrition, health and water, shelter and protection. On his visit to Amhara the Foreign Secretary met with staff from the World Food Programme at a logistics centre which serves the response in Tigray. He heard first hand about the challenges of aid delivery in conflict affected areas. In recent days there has been an improvement in delivery of in-kind assistance to Tigray but physical access for humanitarian personnel remains very challenging with some areas effectively out of bounds.
The UN estimates that up to 1.3 million additional people affected by the conflict in Tigray need humanitarian assistance, on top of an existing humanitarian caseload of one million people in the region. We are concerned about the impact of the conflict and displacement on food security and nutrition in Tigray. Displaced persons, including refugees, are amongst the most vulnerable
Date and time of answer: 29 Jan 2021 at 10:49.