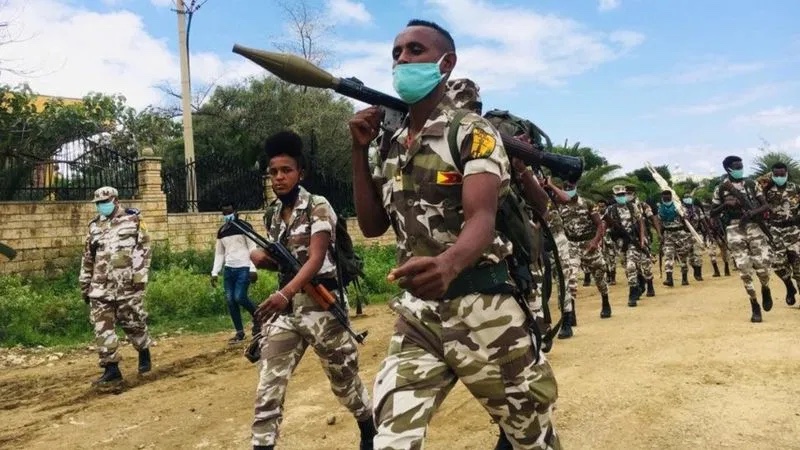 Today The Sunday Telegraph reports that "Ethiopia may be on the edge of genocide". The report describes the decapitation of four children and babies being cut out of pregnant women. Last week I tabled parliamentary questions and wrote to the Foreign Secretary about the horrific violence in Tigray. How are we responding to the warning signs of an unfolding Genocide?
https://www.smh.com.au/world/africa/ethiopia-may-be-on-the-edge-of-genocide-20201122-p56gum.html
Last week Rashid Abdi, an independent expert on the Horn of Africa wrote that "Ethiopia is now perched precariously on the ledge – all signs point to a country in a pre-genocide phase".
The Telegraph report details terrible butchery and atrocities and describes both ethnic cleansing and the perilous flight of thousands of refugees. This is and unfolding humanitarian crisis which has all the hallmarks of a Genocide. The report describes the decapitation of four children and babies being cut out of pregnant women.
The conflict started on 4 November, when Ethiopian Prime Minister Abiy Ahmed – ironically a Nobel laureate for making peace with Eritrea – ordered a military offensive against regional forces in Tigray.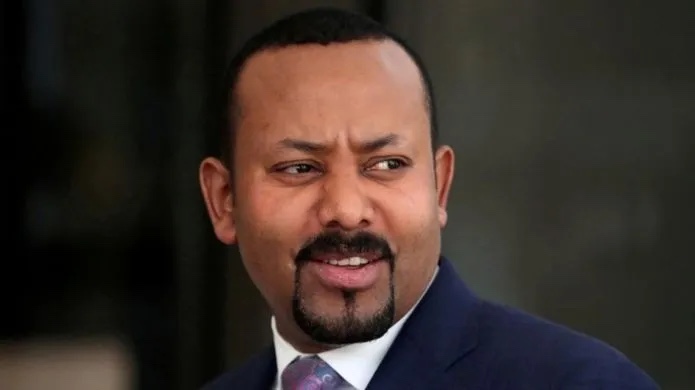 The International Crisis Group says. "Tigray has a large paramilitary force and a well-drilled local militia, thought to number perhaps 250,000 troops combined."
This terrible conflict is leading to lIves being lost and large numbers of people being displaced in the Horn of Africa.
Last week I tabled two parliamentary questions about the conflict:
Lord Alton of Liverpool to ask Her Majesty's Government what assessment they have made of the conflict in the Horn of Africa; what estimate they have made of the number of refugees resulting from such a conflict; and what steps they are taking to bring any such conflict to an end.
Lord Alton of Liverpool to ask Her Majesty's Government what information they have about (1) missile attacks on Asmara, and (2) the presence of Ethiopian troops on Eritrean territory; and what assessment they have made of the impact of the movement of Ethiopian soldiers from Somalia for the containment of al-Shabaab.
I also wrote this letter to the Foreign Secretary- and copied it to the Africa Minister warning that " inflammatory rhetoric that negates the rights and humanity of others …is often a prelude to atrocity crimes."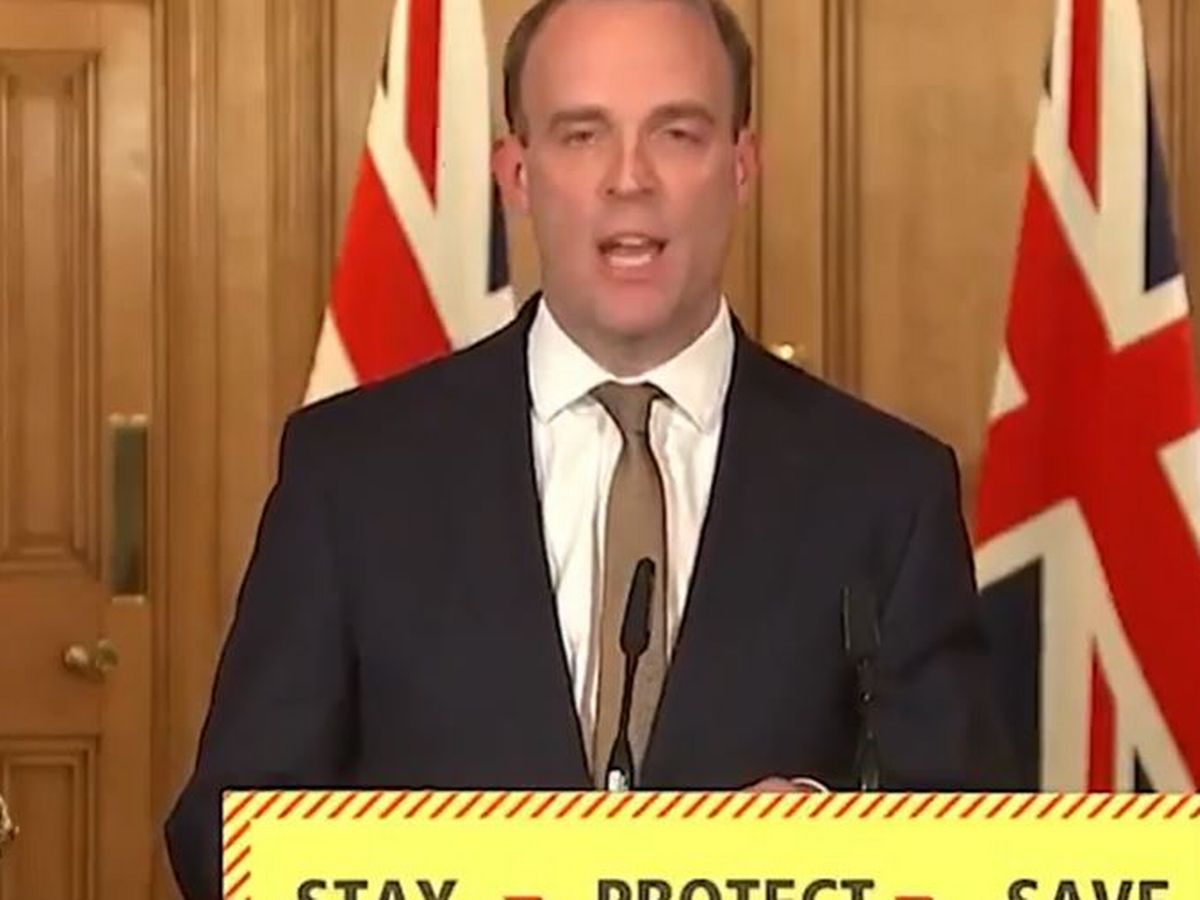 Dear Dominic,
As a vice chair of the APPG on Eritrea I write to you regarding the escalating violence Ethiopia, which has increased the vulnerability of Eritreans who have sought refuge there from a regime that is deemed to have committed crimes against humanity. I have also tabled written parliamentary questions.
As you are aware, tensions between the Ethiopian federal government and the Tigray Peoples' Liberation Front (TPLF) erupted into violence in early November, after the Tigrayans mounted what they describe as a pre-emptive strike on a federal military base, and Prime Minister Abiy Ahmed sent more troops to the region.
Communications networks are being restricted, making it difficult to receive timely information. However, reports have emerged from the Tigrayan administration and from escaping civilians alleging that Eritrean soldiers have been fighting alongside the federal forces, although both governments have denied this.
Yesterday I received a worrying report from a credible source with contacts in both Ethiopia and Eritrea, which may provide a further indication that Eritrean soldiers are indeed operating in Tigray.
The source stated that mass military roundups occurred in Eritrea in the weeks leading up to the outbreak of hostilities – a reminder that the Eritrean forces are composed largely of conscripts.
Additionally, in his latest broadcast the Tigrayan leader stated that his forces had been obliged to pull back from the town of Shire due to bombardment by drones that were allegedly supplied by the United Arab Emirates. He also accused Ethiopian and Eritrean soldiers of undertaking house to house searches in the area, looting extensively, and executing young Tigrayan men extrajudicially.
My contact indicated that reports of rape, extrajudicial killings, and the destruction of churches, mosques and other civilian structures, are also being related by those who have fled the fighting.
According to the UNHCR, over 30,000 Ethiopians are currently in Sudan, and thousands continue to arrive daily. A humanitarian crisis is looming which could have the unfortunate side effect of placing additional pressure on a country that is undergoing a sensitive process of democratic transition.
While the Ethiopian Prime Minister has claimed that Ethiopian forces only withdrew into Eritrea briefly during an intense skirmish, the Tigrayan administration contends that Ethiopian soldiers had been permitted to cross the border and had shelled the region from Eritrea. I was also informed of reports from sources inside Eritrea who state that Eritrean and Ethiopian soldiers are currently being treated in a hospital in the southern town of Senafe, close to the border with Tigray. The Tigrayan administration has also released a video in which men purporting to be Eritrean prisoners of war state their names, their home areas, and when they were conscripted and brought to the region. However, Eritrea has dismissed these men as being refugees who were coerced to testify in this manner.
The withdrawal of Tigrayan forces from Shire and surrounding areas potentially leaves Eritrean refugees at the mercy of a state that is known to abduct escapees and return them forcibly. Several reside in Shire, and as you are aware, there are four camps within easy access of the town which accommodate Eritrean refugees, many of whom are unaccompanied minors. The nearest camp, Hitsat, is only 45km away from Shire. If Eritrean forces are indeed in Ethiopia, these vulnerable people are at extreme risk of being forcibly returned to a country where they will undoubtedly experience severe mistreatment, arbitrary detention or worse.
I would be grateful if strong representations could be made to the Ethiopian authorities, urging them to fulfil the country's obligations under the UN and African Refugee Conventions with regard to the protection, provision, and non-refoulement of refugees. The Ethiopian government should also be encouraged to open a humanitarian corridor, enabling the UNHCR to supply food and other essentials to these camps, which are reported to be very short of supplies.
My contact also reported the proliferation of incitement on social media and in internet chat rooms, with Tigrayans in particular being spoken of in vehemently dehumanising terms.
Given the prominence of ethnicity in this conflict, the allegations of a massacre in Tigray targeting an unspecified ethnic group, and the reported culling of Tigrinya speakers in places of employment elsewhere in Ethiopia, all parties should also be enjoined to refrain immediately from using inflammatory rhetoric that negates the rights and humanity of others, as this is often a prelude to atrocity crimes.
Finally, in light of disturbing allegations of extrajudicial killing, rape and looting, may I also request that you to impress upon the Ethiopian authorities the importance of respecting the nation's obligations under the ICCPR and the African Charter with regard to the inherent dignity, right to life and inviolability of human beings, reminding them that anyone found complicit in the incitement or commission of international crimes will be held accountable, including through the imposition of human rights sanctions.
I am copying this to Tariq Ahmad and James Duddridge.
I will await your response.
Kind regards,
David
————————-
Here is a letter sent to Parliamentarians by Justice 4Tigrayans in Ethiopia and also a situation report from Europe External Programme With Africa
Letter from Justice4Tigrayans in Ethiopia
I am writing this to inform you Prime Minister Abiy Ahmed Ali of Ethiopia took the unprecedented step of declaring war on Tigray, a regional state in the federation. The Prime Minister claimed that this step was taken in response to an 'attack' on federal forces in the region. We would like to inform you that this was nothing but a pretext to instigate an unconstitutional military intervention in retaliation for the elections that were held in Tigray earlier this year. We would particularly like to draw your attention to several incidents that serve to establish that Prime Minister Abiy has been seeking an opportunity to take just such an act to eliminate the only viable political opposition group left in the country after more than two years of rocky leadership with himself at the helm.
1. In the lead up to regional elections, held in September, PM Abiy warned that should Tigray go ahead with the election he would take actions that would lead to destruction and cause mothers to weep.
2. Following the election the Federal government led by PM Abiy took a series of extraordinary steps including cutting federal budget subsidies, prohibiting SafetyNet subsidies, and medical masks from getting to farmers and children in Tigray as well as attempting to exclude Tigrayan athletes from taking part in national sports championships.
3. Late last week federal defence forces were suddenly and without explanation removed from the restive western part of the country exposing civilians to attack by unknown forces and resulting in the indiscriminate massacre of many people. Government officials and media proceeded to blame this attack on the party in government in Tigray (Tigray People's Liberation Front) within hours of the attacks happening and without any attempt at a credible investigation.
4. On November 3rd, the President of Tigray Regional State Dr. Debretsion Gebremichael gave a press conference raising the alarm that Ethiopian defence Forces have been put on high alert for no discernible reason. He also noted that President Isaias Afeworki of Eritrea was making moves towards the Ethiopian border which is a cause of concern to Tigray.
Finally, very early on the morning of November 4th Federal Defence Forces began an unprovoked act of war. At the same time all infrastructure, internet, phone lines, electricity, and water have been shut off infringing upon the very basic human rights of the people of Tigray. A propaganda war, deploying dehumanizing and othering labels, has also been deployed putting hundreds of thousands of Tigrayans – ethnic minorities outside of the region – at great risk of attack and possible genocide.
We, concerned Tigrayans in the diaspora, therefore, ask that you voice your concerns, call for a cessation of all military activities, demand the resumption of all services to the people of Tigray, and call for an immediate all-inclusive national dialogue.
Justice4Tigrayans in Ethiopia.
——————
Europe External Programme With Africa
Situation Report EEPA HORN No. 4 – 20 November
Europe External Programme with Africa is a Belgium-based Centre of Expertise with in-depth knowledge, publications, and networks, specialised in issues of peace building, refugee protection and resilience in the Horn of Africa. EEPA has published extensively on issues related to movement and/or human trafficking of refugees in the Horn of Africa and on the Central Mediterranean Route. It cooperates with a wide network of Universities, research organisations, civil society and experts from Ethiopia, Eritrea, Kenya, Djibouti, Somalia, Sudan, South Sudan, Uganda and across Africa.
Key in-depth publications can be accessed on the website.
Key information (in addition to what is already widely published) Regional dimension (as confirmed per 20 November)
– Somalia's Foreign Minister was fired after issuing, then retracting, a statement about the situation in Ethiopia. The retraction was motivated by the reasoning that the statement did not represent the views of the Government of Somalia.
– Reports have come in that several hundred Ethiopian soldiers of Trigray-origin were disarmed in Somalia by ENDF.
– Report of Eritrean delegation visit to Egypt on 17 Nov. Egypt is a traditional ally of Eritrea. According to reports Eritrea asked support. Foreign Minister Shoukry of Egypt calls for peace and security in the region.
Military capacity (as confirmed per 20 November)
– Bellingcat reports that the use of UAE drones from United Arab Emirates (UAE) from the harbour Assab (Eritrea) for attacks on Tigray is possible, based on research of the drones and their origin. The TPLF-leadership has made repeated claims of drone-attacks in the Tigray-region.
– Ethiopian government soliciting funding from diaspora for a war-fund (circulating on social media).
– Reported that TPLF is holding the defense of Alamata (Tigray region).
– Around Shire and refugee camps (Tigray region) use of heavy tanks is reported. Damage from the war (as confirmed per 20 November)
– Mekelle University hit by strike by airplane; it is reported that 50 students are wounded (afternoon at 12:41 on 19 November) and pictures seen of Interim University President, Fetien Abay, visiting the students.
Europe External Programme with Africa ivzw 115 Stevinstraat, B-1000 Brussels, Belgium Tel: + 32 2 231 1659; e-mail [email protected] Web: www.eepa.be
Registration no: 0452.298.528
– Continued fighting on Southern front with efforts to unite the Zalembesa and Rama/Mereb invasion of the Tigray region.
– ENDF approaching Aksum. Call for protection of Aksum as a UNESCO world heritage site and important heritage of Ethiopia and Tigray.
– Rocket attack by TPLF on Bahir Dar (Amhara region) 1:40 am 20 November.
– Loss of life on all fronts.
Situation refugees (as confirmed per 20 November)
– Over 33,000 refugees arrived in Sudan due to the conflict in Ethiopia, reported by UNHCR.
– UN plans for 200.000 refugees to arrive from Ethiopia in Sudan over the next 6 months (Geneva briefing 19 November).
– UN Under-Secretary-General for Humanitarian Affairs, Mark Lowcock, says that humanitarian agencies are struggling to maintain access to Ethiopia's Tigray Region.
Reported situation in Ethiopia and Tigray (as confirmed per 20 November)
– Reports of profiling of Tigrayans in Ethiopia, including freezing of bank accounts, revoking of licenses, and house searches, reported on (social) media.
– GSM mobile phone service launched in Tigray region by Tigray government (first reported 19 Nov, re-appearing in social media on 20 nov by former head Information Network Security Agency of Ethiopia, currently in Tigray) and phone contact made. Operational only in Tigray.
Press and media (as confirmed per 20 November)
– International Crisis Group and former Bloomberg journalist William Davison loses work permit in Ethiopia (letter circulating). Davison has not confirmed.
– Spokesperson Ethiopia Federal: Billene Seyoum (https://twitter.com/BilleneSeyoum)
– Spokesperson Tigray: Getachew Reda (https://twitter.com/reda_getachew)
■ Disclaimer: All information in this situation report is presented as a fluid update report, as to the best knowledge and understanding of the authors at the moment of publication. EEPA does not claim that the information is correct but verifies to the best of ability within the circumstances. Publication is weighed on the basis of interest to understand potential impacts of events (or perceptions of these) on the situation. Check all information against updates and other media. EEPA does not take responsibility for the use of the information or impact thereof. All information reported originates from third parties and the content of all reported and linked information remains the sole responsibility of these third parties. Report to [email protected] any additional information and corrections.
Links of interest
https://www.bellingcat.com/news/rest-of-world/2020/11/19/are-emirati-armed-drones-supporting- ethiopia-from-an-eritrean-air-base/ https://www.foreign.senate.gov/press/ranking/release/ranking-member-menendez-statement-for-th e-record-on-preventing-conflict-and-supporting-democratic-transition-in-ethiopia https://www.washingtonpost.com/politics/official-ethiopias-latest-airstrike-hits-tigray-university/202 0/11/19/e6459b82-2a9e-11eb-9c21-3cc501d0981f_story.html?s=04 https://www.reuters.com/article/africa/idUSKBN2800FB?il=0 https://www.reuters.com/article/africa/idUSKBN28010Q?il=0 https://www.bbc.com/news/world-africa-54985545 ttps://www.al-monitor.com/pulse/originals/2020/11/egypt-ethiopia-tigray-war-water-dam.html