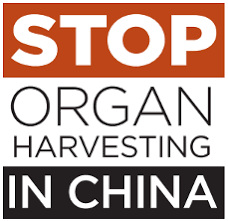 Yes
Moved by
24: Clause 2, page 2, line 23, at end insert—
"(o) the origin and treatment of human tissue used in the process of developing and manufacturing medicines."Member's explanatory statement
This amendment adds the origin and treatment of human tissue, including organs, to the list of matters about which regulations may be made by the appropriate authority, in the context that informed, valid, uncoerced and demonstrably documented consent may not have been given for the harvesting of such human tissue and organs.
​
My Lords, the world is increasingly aware of China's forced organ harvesting from prisoners of conscience. This horrific crime of forcibly removing the organs from living victims—the process leading to inevitable murder—has recently been found by the China Tribunal to be happening extensively. The organ recipient may have had their life saved, but at the expense of another innocent life. It is now a multimillion-pound commercial business in China, with wealthy Chinese officials, Chinese nationals and organ tourists receiving treatment in high-end recovery centres.
Evidence of forced organ harvesting has grown and whistleblowers have emerged. Millions of Chinese citizens are currently detained in labour camps. UN experts estimate that at least 1 million Uighurs are being held in camps in the region of Xinjiang. Elsewhere throughout China, other ethnic and religious minorities such as Tibetan Buddhists, Falun Gong practitioners and Christians are also being held in labour camps. Companies from the West are complicit in this. Adidas, Nike, Zara and Amazon are among the western brands which, according to a coalition of civil society groups, currently benefit from the forced labour of Uighurs in Xinjiang. In July this year, a 13-ton shipment of hair products from Xinjiang, worth more than $800,000, was seized by US Customs and Border Protection. This shipment included wigs made from human hair, which is hugely concerning considering the many reports and personal testimonies of female Uighur Muslims having their heads forcibly shaved in the camps.
Last year, the China Tribunal, chaired by Sir Geoffrey Nice QC, concluded:
"forced organ harvesting has been committed for years throughout China on a significant scale and that Falun Gong practitioners have been one—and probably the main—source of organ supply."
and that:
"In regard to the Uyghurs the Tribunal had evidence of medical testing on a scale that could allow them, amongst other uses, to become an 'organ bank'."
I point out to the Grand Committee the vast body of evidence of forced organ harvesting in China. Such evidence includes: detailed statistical analysis of transplantations and donations; numerous recorded undercover telephone conversations, including with well-known Chinese officials admitting to the practice of forced organ harvesting; legal and policy statements and practice of the CCP; advertisements and admissions of university and military personnel; incredibly short waiting times; and a large number of personal testimonies. The China Tribunal spent 12 months assessing all available evidence. Additionally, its international panel of highly respected individuals interviewed over 50 witnesses, experts and investigators, and formally invited representatives of the People's Republic of China to respond. I do not believe it is sufficient for the UK Government to ignore this any longer.
Although Ministers have been personally sympathetic, so far the Government have relied on the World Health Organization's view that China is implementing an ethical, voluntary organ transplant system. I am afraid this is simply not credible; the fact is that it is based on a self-assessment by China, as became clear during my noble friend Lord Collins's PQ on 29 June 2020. The WHO has not carried out its own expert assessment of ​China's organ transplant system, so I am afraid that the WHO cannot be considered reliable in this area. For me, the China Tribunal is persuasive on this point.
This Bill provides an opportunity to prevent British complicity in such crimes and to send an important signal to other countries. Currently, the Human Tissue Act does not require appropriate consent for imported human tissue. In addition, imported human tissue for use in medical research does not require traceability. The Minister has written to me to state that whether sourced from within or outside of the UK, there is comprehensive domestic legislation to ensure the ethical and appropriate use of human tissues. Yet while this is all true for human tissue sourced from within the UK, this does not address the gap in legislation for imported human tissue. On the concern about the use of human tissues in the development of medicines, which I do understand, the Minister commented that the use of imported tissue in any medicines on the UK market is very limited. However, while it may be limited, there is a gap in the legislation which could be exploited in the future.
I am grateful to the noble Lord, Lord Ahmad, for his awareness of the passion which many of us feel about the allegations of forced organ harvesting in China and for ensuring that the UK is not complicit in any way. I hope that he will acknowledge that my amendment—which has been signed by a number of very distinguished colleagues— is not prescriptive and essentially gives Ministers regulation-making powers to deal with the issue if and when they decide to do so.
Up to now, we know that many countries have pulled their punches when talking to China about these practices. Of course, as The Economist has pointed out, China's economic power has helped it to avoid censure regarding its abuse of the Uighurs. Many companies in the West appear reluctant to use any leverage they may have to put pressure on China, and that is not helped by the reluctance of so many countries to upset that country. The UK, of course, faces dilemmas too, and we have seen them already in the issues over 5G and potential Chinese investment in new nuclear energy. I am not naive; I understand some of the pressures which are on the Government, but there must be a time when we make a stand.
I was encouraged by the reported words of Dominic Raab to the Foreign Affairs Select Committee on 6 October, when he referred to evidence of "gross human rights violations" against the Uighur Muslim minority in Xinjiang province. I pay tribute to the Government for being prepared to say that. I simply want them to go one step further, and agree to a very modest amendment. It seeks to give Ministers the powers to take action when they deem it right to do so. Accepting it would be a very important signal of this country's attitude to gross human rights violations, and I have great pleasure in moving my amendment. Share
My Lords, it is a great privilege to follow the powerful speech of the noble Lord, Lord Hunt of Kings Heath.
While the Human Tissue Act 2004 is thorough and comprehensive with regard to human tissue sourced from within the UK, this does not hold true for imported human tissue. Human tissue can be imported into the ​UK without any consent or traceability. Notably, if it is for use in medicines, traceability is required through the Human Tissue (Quality and Safety for Human Application) Regulations 2007, but for use in medical research neither consent nor traceability is required. They are merely considered good practice. This means that human tissue sourced from China—where people are imprisoned and tortured, and where organs are extracted and sold for profit, a process which kills the donor—can legally enter the UK and be used in medical research. Share
I too have met Sir Geoffrey Nice and seen the extensive evidence to the China Tribunal. Liu Yumei, an elderly Falun Gong practitioner, was originally arrested on 31 December 2000 in Beijing. Police officers threatened that if she did not give her name and address, they would take away her organs and her family would not find her corpse. She was severely tortured during her detention, shackled to a bed by her neck, sexually abused, electrocuted and force-fed urine mixed with rice and was forcibly blood tested by a prison doctor.
Many other tribunal witnesses underwent torture, blood tests and organ scans while in detention. Omir Bekali, a Uighur witness, described forced blood and urine samples and full body examinations in custody in 2017. Chillingly, Enver Tohti, a former surgeon, recounted removing the organs from a prisoner while the prisoner was still alive.
The China Tribunal concluded that
"Forced organ harvesting has been committed for years throughout China on a significant scale and…Falun Gong practitioners have been one – and probably the main – source of organ supply"
and that
"In regard to the Uyghurs the Tribunal had evidence of medical testing on a scale that could allow them, amongst other uses, to become an 'organ bank'."
The UK cannot allow itself to be complicit. Our amendment simply authorises the power to implement regulation where needed on this issue. The Human Tissue Authority's code of practice does not require evidence of consent as mandatory. In this country we have excellent transplant practices. They are subject to high standards of ethical behaviour and scrutiny. The Montgomery v Lanarkshire Health Board judgment in 2015 has made UK consent processes rigorous and detailed, requiring as a benchmark what a reasonable patient would expect to know.
I declare an interest as chair of the UK "Tribute to Life" board with NHSBT. Despite all our efforts here, we still have a problem with lower donation rates in the ethnically diverse population. This is the group which is strongly represented on the transplant waiting list because diabetic renal failure is a relatively frequent reason for needing renal transplant. This amendment would send a very strong message across the UK that we do not tolerate unethical practice anywhere and could improve confidence in our own transplant systems. Increased confidence should lead to increased organ donation by families.
Would research be impeded by giving the Government the powers in this amendment? Absolutely not—research would not be impeded in any way. Current cell lines in research are long-standing. If new cell lines are sought, ​they will be developed from germ cells consented to in this country. We have no need to import these from anywhere that consent is not absolutely unequivocal.
An NHS freedom of information request revealed that in the last 10 years, 29 patients are known to have travelled to China for transplant surgery. Prior freedom of information requests confirmed that, between 1995 and 2012, 22 people from the UK travelled to China to receive kidneys: five received kidneys from deceased donors and 17 received kidneys from living donors. No further information about the Chinese donors was given. Are we happy with this, when we know nothing about the consent processes? Were these truly voluntary donations? We do not know whether the living donors are adequately cared for nor the details around the death of deceased donors.
We need research into first-hand experiences of transplants outside of the UK. Other countries including Spain, Italy, Taiwan, Israel, Norway and Belgium have already taken legislative action to stop unethical organ tourism to countries like China. While I realise that combating unethical organ tourism is not possible within the scope of this Bill, preventing human tissue from victims of forced organ harvesting from entering the UK can be.
The symbolism for this amendment should not be underestimated. It simply gives powers to the Government and sends a strong message to all those patients awaiting transplant here that our ethical standards are of the highest calibre, and that the minority groups in this country have nothing to fear. When tragedy strikes, they can give the gift of life by donating organs from a deceased relative and can even ask for priority if they themselves are awaiting transplantation.
To justify resisting this amendment, the Minister must spell out the unintended consequences of this if there are any. To say this is not the Bill, or not the time, and so on, will just not be good enough.
My Lords, the amendment in the name of the noble Lord, Lord Hunt, and signed by my noble friend Lady Northover, allows the Secretary of State to make regulations about human tissue. I repeat the noble Lord's explanation of the amendment:
"This amendment adds the origin and treatment of human tissue, including organs, to the list of matters about which regulations may be made by the appropriate authority, in the context that informed, valid, uncoerced and demonstrably documented consent may not have been given for the harvesting of such human tissue and organs."
I find it hard to imagine when any state has power over its citizens that few other states share. I find it even harder to imagine how desperate and selfish people must be to buy these organs, knowing that their donors' lives will certainly be blighted, or even lost, to feed such a market, which is the dark side of consumerism.
Human tissue and organs can currently be imported into the UK from countries such as China without traceability, documentation or consent, and there is widespread concern that forced organ harvesting is taking place. It is appalling that Falun Gong Christians are targeted as donors, although I hate to use the word "donor", which suggests that the organ is freely and willingly given, whereas the evidence to the contrary is total. This amendment would urge the Government to introduce legislation to ensure that the UK is ​not complicit in this. I support my noble friend Lady Northover, the noble Lord, Lord Hunt of Kings Heath, the noble Baroness, Lady Finlay of Llandaff, and the noble Lord, Lord Ribeiro, who put his name to the amendment. If the Government do not support this amendment, will the Minister confirm that she will be prepared to look at bringing forward, on Report, a government amendment to stop this abhorrent practice? Share
My Lords, I was delighted to add my name to the amendment, so ably introduced by the noble Lord, Lord Hunt, and the noble Baroness, Lady Finlay. The Human Tissue Authority code of practice refers to the EU tissues and cells directive, which requires importers of donated material to have a
"detailed description of the criteria used for donor identification and evaluation, information provided to the donor or donor family, how consent is obtained … and whether the donation was voluntary and unpaid or not."
During my career as a surgeon and a urologist, I supported transplant teams to harvest organs from patients who had requested that their organs be used in the event of their death. In every case, informed consent was obtained, and relatives were in agreement and consented to the procedure. One cannot be confident that such arrangements pertain in relation to donor parts used in transplantation in China and elsewhere, particularly where the donors are likely to be prisoners.
Advice that I have received from the Royal College of Surgeons notes that, sadly, the issue of UK patients travelling overseas for transplant surgery is not confined to China and is known to occur also in Pakistan and India. A considerable number of UK patients have undergone kidney transplantation from living donors in this way. For the report mentioned by the noble Baroness, Lady Finlay, Sir Geoffrey Nice met with the Royal College of Surgeons to discuss the allegations relating to China. It found the allegations alarming and the evidence concerning. We know that, in China, patients can receive organs within a matter of weeks. Heart transplant surgery can be bought in advance and, according to data collected by the China Liver Transplant Registry, the percentage of emergency, compared to non-emergency, liver transplants is far higher than one would expect. During his investigation, the BBC journalist Matthew Hill was offered a liver for $100,000 by a Chinese hospital, at very short notice. Patients in the UK would struggle to achieve this with a waiting time of several months.
According to experts, an estimated 60,000 to 90,000 organ transplants are happening in China each year, yet China's voluntary donation system was only established in 2013. Quite recent data, from June 2020, shows that 2,127,955 people have registered as organ donors in China. That is a significant increase on the figure in 2014, which was 22,660. Is it a coincidence that the UK signed the Council of Europe Convention against Trafficking in Human Organs in 2015 and that, in the same year, the Chinese Government introduced legislation that rendered illegal the use of executed prisoners as organ donors? Contacts in the transplant society in the UK believe that this legislation was introduced in good faith and that any such practices that continue are illegal and without official sanction. I hope that that is the case, but the perception is that these practices have not ceased completely. It is the view of some UK ​transplant surgeons who have visited China, as I have, for transplant-related meetings, that large, prestigious hospitals practise within the law. However, illegal practices do occur and we should use this amendment to send a clear message to the Chinese Government that they must make greater efforts to stamp out the illegal practices that tarnish the reputation of their country.
We have a moral and ethical obligation to investigate UK patients who receive transplants in China, as identified by the noble Baroness, Lady Finlay, and to clearly identify the source of the transplant organs. That is doubly important because, if complications occur, it will be the NHS that has to pick up the pieces.
Finally, it would appear that, although the UK has signed the Council of Europe convention on organ trafficking, we have yet to ratify it. Will my noble friend undertake to explain why this has not been done? Share
My Lords, it is a great pleasure to be able to follow the noble Lord, Lord Ribeiro, and to support the noble Lord, Lord Hunt of Kings Heath, my noble friend Lady Finlay and other noble Lords who have spoken to the amendment. In doing so, I return to an issue that I raised at Second Reading and declare my interests as set out in the register.
On 2 August 2018, the Timespublished a letter signed by me, Professor Jo Martin, President of the Royal College of Pathologists, and 55 others, including Dr Adnan Sharif, a consultant nephrologist in Birmingham, who is the secretary of Doctors Against Forced Organ Harvesting. We began the letter by recalling the Liverpool Alder Hey Children's Hospital scandal, which had involved the retention of human organs and tissue, without consent, and which led to the Human Tissue Act 2004.
With my antecedents as a Liverpool Member of Parliament and a one-time grateful parent, deeply appreciative of the skills of Alder Hey doctors, I was appalled that such an ill-judged breach of ethics had inflicted such damage on a wonderful hospital. Fourteen years later, and notwithstanding that scandal and that important Act of Parliament in 2004, I was incredulous that in 2018 an exhibition, entitled "Real Bodies", of Chinese corpses and body parts preserved with silicon in a process called plastination, was being staged for commercial gain at the National Exhibition Centre in Birmingham—denigrating ethics, science, and human rights, and far worse than even the scandal of Alder Hey. Share
In our letter, Professor Martin and I said:
"We believe that the legislation requires reform",
and we pointed to what we described as
"a loophole being relied upon by a number of exhibitions that obtain bodies from countries with poor human rights records."
In 2010, the Lancet called for reform to plug that loophole, and between then and 2018 there were at least three such exhibitions, all promoted under the banner of enhancing understanding of medicine, the anatomy and science. But dress it up as you may, this was a commercial exhibition staged for financial gain. In 2018, we pointed out that the US organisers, Imagine Exhibitions, were unable to provide any evidence of ​consent for the use of these cadavers. The organisers merely said that the cadavers were unclaimed bodies obtained from Dalian Hoffen Bio-Technique, China. Imagine Exhibitions CEO, Tom Zaller, admitted in an interview that the bodies were "absolutely from China" but added that there was "no documentation" to prove their identities or to show they had agreed in life to donate their corpses in death.
It is the lack of consent and documentation, referred to by the noble Lord, Lord Ribeiro, a few moments ago, which is deeply troubling. It should have troubled the UK Government, who said that they would not intervene in answer to Parliamentary Questions from me at the time. It is deeply troubling that the UK has allowed the bodies of unknown Chinese citizens, who may have been victims of torture, human rights violations, persecution or organ theft, to be turned into a travelling circus. It is disrespectful and disgraceful in equal measure. How can the Government say that we have sufficient legislative measures in place?
The Human Tissue Act 2004 governs licences connected to the display and use of human corpses and remains. Prior consent for bodies to be used for research, display or education is one of the founding principles of that Act. However, current regulations mean there is a huge disparity between regulations for bodies coming from within the United Kingdom and those coming from outside it. That makes absolutely no sense, and it is dilatory on the part of government to decline to rectify this. The noble Baroness, Lady Thornton, the noble Lord, Lord Hunt, my noble friend Lady Finlay, and I raised this issue at a meeting with the noble Baroness, Lady Manzoor, when she was a Minister.
Significantly, when considering the requirement contained in this amendment involving validation and consent, a similar exhibit entitled "Bodies: The Exhibition" by Premier, which also sourced plastinated bodies from Dalian Hoffen Bio-Technique, reached a settlement with the New York State Attorney-General in 2008 to display a disclaimer stating:
"This exhibit displays human remains of Chinese citizens or residents which were originally received by the Chinese Bureau of Police. The Chinese Bureau of Police may receive bodies from Chinese prisons. Premier cannot independently verify that the human remains you are viewing are not those of persons who were incarcerated in Chinese prisons."
The Birmingham exhibition was little different to the exhibition in New York but carried no such disclaimer. I might add that I am arguing not for disclaimers but for prohibition, as happens in other jurisdictions such as Israel and France, where commercial exhibitions of body parts imported without valid consent are forbidden. They should be outlawed here, too.
Article 16-1-1, paragraph 2, of the French civil code requires the remains of deceased persons to be treated with respect, dignity and decency. Clearly, an exhibition of cadavers aimed at making money does not respect that requirement. By contrast, human tissue from abroad has no consent or traceability requirements to enter the UK, nor to be put on display for commercial gain—nor is consent or traceability required for imported human tissue to be used in medical research. The UK ​has, arguably, some of the most ethical and comprehensive consent requirements for human tissue in the world, yet imported human tissue slips through the net.
Noble Lords will see that this amendment would take a welcome step in closing that net by at least requiring the users of organs and tissue being appropriated for the development of medicines and treatments to identify their origins. It would enable the relevant authority, through regulations, to insist on a rebuttable presumption requiring the users of such organs or tissue to demonstrate that informed, valid, uncoerced and demonstrably documented consent had been given for the harvesting of such human tissue and organs. How likely is it, in the case of the Chinese Communist Party, that such valid documentation could be produced?
In 2018, I asked that question of Ministers and was appalled by the complacency of the replies. Like a game of pass the parcel, a Foreign Office Minister said that no other government department had asked the Foreign Office,
"to make formal representations to the Chinese authorities"
and they had
"no evidence … that the … exhibition … contains cadavers of Chinese political or religious prisoners".
But did they even bother to look—and why was the FCO waiting for other departments to raise it with them? I asked a government law officer, who complacently told me it was not his concern and that it was a matter for the coroner.
Meanwhile, in a series of other questions, I specifically raised the plight of Falun Gong practitioners, 1 million incarcerated Uighurs, Tibetan Buddhists, house church Christians, underground Catholics, and a whole host of cases involving abductions, disappearances, torture, ethnic cleansing, executions and potential genocide. In parenthesis, only today I received a reply to a Parliamentary Question from the FCDO about Zhang Zhan, a citizen journalist abducted by the authorities in China five months ago, after she reported on Covid-19. She is reported to now be on a hunger strike; the Government say that they have made no representations on her behalf.
The bodies that I refer to, put on public parade in Birmingham, had their origins in China, where we are all too well aware of the plight of dissenters and believers and the imprisonment, arrest and disappearance of lawyers who have challenged everything from the one-child policy to abuse of power—women like the citizen journalist, Zhang Zhan. The connection with Dalian is particularly troubling, because the Dalian district of north-west China, and specifically Dalian's public security bureau—the local police and prison service—is known for human rights violations, organ transplant activity and the persecution of Falun Gong. During the "Real Bodies" exhibition, the NEC stated that all bodies on display were "unclaimed bodies" which had been donated legally, but how could it possibly verify that? The connection with the PSB and unclaimed bodies used in the exhibitions had long been suspected and, in 2012, the chairman of the Dalian Hoffen Bio-Technique, Sui Hongjin, admitted:
"Dozens of corpses came from Public Security. They were procured by the Public Security Bureau".
​
In China, the term "unclaimed bodies" can be interpreted in multiple ways. First, this can be a term for people who have died in hospitals with no known next of kin but, equally, it can be a term for prisoners of conscience who have, while suffering detention and imprisonment, refused to provide their real identities through fear of repercussions for their family and friends. Multiple investigations from different sources have concluded that large-scale unexplained organ transplant activity has taken place and continues to do so. In these investigations, the PSB has been documented as a key element between the prison and labour camps and hospitals performing organ transplants.
In June 2019, the China Tribunal referred to by the noble Lord, Lord Hunt, and others and chaired by the redoubtable lawyer, Sir Geoffrey Nice QC, a prosecutor at the International Criminal Tribunal for the former Yugoslavia, said in a unanimous determination—set out in detail in his Gresham lecture, which can be watched online—that it was
"certain that Falun Gong was a source—probably the principal source—of organs for forced organ harvesting".
In an interview with the Daily Telegraph, Sir Geoffrey said that the UK Government ignored continued organ harvesting in China to avoid acknowledging "an inconvenient truth".
Along with others, I have urged the Government to be more committed to shining a light on this horrific practice, and to raise the matter directly with the World Health Organization—an issue which the noble Lord, Lord Collins, and I have both asked the noble Lord, Lord Ahmad, about. On 23 September, the noble Lord, Lord Ahmad, confirmed that a letter to the WHO had now been sent. I welcome that, but when I asked in an Oral Question for them to publish the contents of that letter, the Government refused to do so. So much for open government. I have submitted a freedom of information request to the FCDO. Surely, as a principle of transparency and openness, this correspondence should be in the public domain. This is a global issue with national repercussions. It is a global trade involving both Chinese nationals and foreign tourists using organs linked to abuse of prisoners, ethnic and religious minorities and prisoners of conscience, and with some reports suggesting that victims are killed on demand for their organs.
Underlining the international activities of these mafias, I was recently given a report about how poverty-stricken Pakistanis have been lured into transplant tourism, selling their organs to make some survival money. In September, the Pakistani Federal Investigation Agency arrested seven suspects involved in an international racket transporting Pakistanis to China for illegal surgery. The country's Human Organ Transplant Authority says it is largely impotent, with one doctor describing how agents enlisted the poor with offers of riches in return for their liver or kidneys and as a way of escaping the slavery of bonded labour. At least 20 companies —and maybe as many as 28—have supplied China, in some cases for over 20 years, with materials, drugs, and devices supporting the development of the transplantation business, while being aware of the facts and evidence related to illegal organ harvesting. It is a lucrative ​business with the revenue reaching billions of dollars. Sir Geoffrey's tribunal says that such companies, along with Governments, which
"interact in any substantial way with the PRC including: Doctors and medical institutions; Industry, and businesses … should now recognise that they are … interacting with a criminal state."
The WHO should be leading the campaign to ensure that every country is challenged to put national legislation into place to ensure that both international and national action is taken to end this criminal trade. The UK as a principal donor to the WHO should be using that leverage, but it should also be sanctioning individuals who are known to be involved in the trade and passing legislation, such as this amendment, to show that it is not telling others to do what it is not willing to do itself. It should also show more courage in dealing with the CCP and, instead of suggesting it has no evidence, listen instead to witnesses such as the courageous former surgeon in China, Dr Enver Tohti, who was referred to by my noble friend Lady Finlay, and whom I have met and taken a statement from. He told me that he was ordered to
"cut deep and work fast",
on a victim who was still alive. Dr Tohti has spoken here in Parliament.
On 16 October 2018, at one such meeting to highlight forced organ harvesting, I argued for legislation—whether for commercial gain through staging macabre, grotesque exhibitions of body parts from unknown victims, or using their mortal remains to supplement the profits of giant pharmaceuticals, or providing organs for people involved in organ tourism. Parliament needed to force the hand of the Government. I encouraged a long-standing colleague and friend from Merseyside, Marie Rimmer, the Member of Parliament for St Helens South, to attend. She has valiantly and diligently pursued this issue in the House of Commons during the debates on this Bill. Through the amendment of the noble Lord, Lord Hunt, we now have the opportunity to give a name and an identity to those who, in both death and life, have been so outrageously violated, and to put far more stringent provisions into law.
In 1832, Parliament passed the Anatomy Act after two Scots were convicted of murder and—along with other body snatchers and grave robbers: the so-called resurrection men—of supplying bodies for dissection for use by Robert Knox in his anatomy lectures. In 2020, and with new international challenges, similar legislative action is surely necessary. I therefore have great pleasure in supporting the amendment of the noble Lord, Lord Hunt.
The noble and learned Lord, Lord Mackay of Clashfern, has withdrawn, so I call the noble Lord, Lord Patel. Share
My Lords, it is always very difficult to follow the noble Lord, Lord Alton of Liverpool, because his speeches are always so powerful, convincing and well researched, so I do so with some hesitation. I absolutely agree with him that it is abhorrent that the plastinated bodies of human beings are used for commercial purposes in exhibitions. It is certainly ​not science, and I do not think it is art either. It should be banned, and I was surprised that the exhibition took place.
Tissue and organs were taken from children at the Alder Hey Hospital. I was involved in the subsequent inquiry and heard the harrowing stories of parents whose children's organs—there were thousands of them—were taken and stored without their consent.
I was touched by and support the powerful speeches of all the preceding speakers. The noble Lord, Lord Hunt, raised an important issue and I agree that his amendment is a modest provision asking the Government to look at the issue and to amend the Human Tissue Act if necessary. In the past, I chaired for four years the Medical Research Council's ethics committee, and for more than four years I have chaired the UK Stem Cell Bank. I am also familiar with the research ethics committee—at one time I was its chairman—of the National Patient Safety Agency, which the noble Lord, Lord Hunt of Kings Heath, chaired before me, when it introduced a nationwide regime for examining consent through that ethics committee, which is now a statutory committee. Noble Lords have rightly said that the regulation of consent in the use of tissue and organs is strict in the United Kingdom. There is strict monitoring in the use of tissues for any purpose. The noble Lord, Lord Hunt, alluded to the fact that the law on the importation of tissues is lax. If that is true, it needs to be examined. I have looked into the current law and at various websites covering human tissue importation and, in particular, the issue of consent. The noble Lord, Lord Alton of Liverpool, asked how we can be certain of the validity of the consent that was given. I agree it is an important point, and the Government should seriously consider Amendment 24.
On the issue of research, I will tell a story about HeLa cells. I do so not to immortalise HeLa cells, although they are immortal, but to immortalise the person from whom the tissue sample was taken on 8 February 1951: Henrietta Lacks—which is why they are called HeLa cells. She was a black American mother of five who developed extremely aggressive cervical cancer. She attended Johns Hopkins Hospital, in Baltimore, and a tissue for diagnostic purposes was taken from her cancer. The tissue was then passed on to a laboratory that was trying to culture cell lines. Ever since then, HeLa cells have been used all over the world to develop treatments in all kinds of therapies. For instance, Salk used them to develop the Salk polio vaccine. They were used to develop treatments for cancers, such as breast cancers. They were used for xenografts, again to develop cancer treatments. They are also being used to study aging processes. As our cells age they eventually become senescent and inflamed, which produces some of the chronic diseases that humans suffer from. That does not seem to happen with HeLa cells as regards telomerase, which controls the size of telomeres, which is part of the aging process. HeLa cells have been used for all kinds of purposes.
I have another concern about the commercialisation of tissue use. In advertisements on the internet—noble Lords can see them there if they wish—many commercial companies say: "We will supply tissues to industry for ​the testing of drugs". What consent was given for the use of that tissue? Does the HTA have to give permission to import this tissue or ask where it came from? When the Government examine this issue I would only ask them to distinguish between tissues, organs and cell lines and ask why they should be treated differently. I do not say that regulation is not required; I am simply saying that, when it comes to importation, we need to have a clear understanding of why cell lines should be treated differently from tissues and organs. I support the amendment. Share
The noble Baroness, Lady Stroud, who is next on the list, has withdrawn so I call the noble Lord, Lord Sheikh. Share
My Lords, I fully support Amendment 24. The issue of organ harvesting was raised in the other place and at Second Reading by me and other noble Lords. The ability to use human tissue in medicines and transplants saves many lives and is a great achievement of modern science. However, we need to make sure that the way human tissue is obtained and used is completely ethical. At the moment, we do not have legislation that properly stops organs that have been obtained forcibly or without proper consent from entering the UK. That is completely unacceptable.
We should be greatly concerned about the treatment of Muslim Uighurs and Falun Gong in China. The detention and persecution of these innocent people is a crime against humanity. Millions are suffering in inhumane conditions. They are tortured and a great many have been murdered. Last year, the China Tribunal, chaired by Sir Geoffrey Nice QC, concluded that forced organ harvesting in China had been practised for a substantial time, involving a substantial number of victims. The tribunal also found that Muslim Uighurs were used as an organ bank.
The British Medical Journal found that 99% of studies that looked at organ transplants in China did not report whether the organs used were donated with consent. This is unacceptable and a disturbing violation of human rights. It is also illegal. Furthermore, The Economics of Organ Harvesting in China report found that large profits had been made from organ harvesting.
I appreciate that although the companies, including British ones, may not be directly involved with organ harvesting, they could be part of a wider system that provides devices, drugs, materials and know-how for transplantation. Sir Geoffrey Nice QC also stated that anyone interacting with the People's Republic of China was interacting with a criminal state. If we do not have proper checks on human tissue entering the UK, we risk being complicit in this crime.
Organ harvesting is not limited to China. There are gangs and traffickers all over the world that exploit vulnerable people to obtain organs without any proper aftercare. This coercion is also illegal and must be stopped. Through this amendment we can prevent this happening and close the gaps in our existing legislation. For instance, the Human Tissue Act 2004 has strict consent and documentation requirements for tissue in the UK, but does not enforce the same standards for ​imported tissue. Instead, it advises only that the same standards should be applied. Although the human tissue regulations 2007 ensure that there is proper documentation and tracking from donor to recipient, they request details on how consent was obtained and look into whether the donation was voluntary or unpaid or not with consent at all. This means that there is no legislation against importing organs that have been obtained involuntarily and without consent.
We must accept this amendment so we can make better regulations that uphold human rights and values. By including the ability to make provisions about the origin and treatment of human tissue used in developing and manufacturing medicines, this amendment means that we can make regulations if there are any concerns as to whether consent has been given. This amendment would require that informed, unforced and properly documented consent must be given for all tissue entering the United Kingdom. At present we do not have appropriate safeguards against forced organ harvesting or human tissue. Innocent people are tortured and killed while businesses and some Governments have made a profit.
This amendment is an opportunity to take a proper stand against organ harvesting and to have a statutory commitment. Through this amendment we can ensure that all human tissue imports are ethical. During Second Reading, my noble friend Lord Bethell stated that the idea that any British companies profit from these trades is abhorrent. This is an abhorrent practice. We must put a stop to it and therefore we need to pass this amendment. I emphasise that it is our moral duty to do so. Share
I am very pleased to have added my name to Amendment 24. The noble Lord, Lord Hunt of Kings Heath, is to be commended for his determination on this issue. Given his previous service as a Health Minister as well as his career-long engagement at different levels of the NHS, no one can say that he does not have a good grasp of all the implications of his amendments. As he made clear, this amendment gives the power to the Government to take action in this area. It closes a gap between what is expected in terms of the origins and uses of human tissue in the UK and that which may be brought in from overseas.
As we have heard, the Human Bodies exhibitions were able to slip through this gap. It cannot be said that no problem can be envisaged. The noble Lord, Lord Alton, laid out the potentially horrendous origins of those bodies. Like the noble Lord, Lord Hunt, the noble Lord, Lord Alton, has been determined and assiduous in pursuing such cases and he is remarkable in his ability to never pass by on the other side. He made a powerful and passionate contribution here as usual. Share
The noble Baroness, Lady Finlay, the noble Lords, Lord Ribeiro and Lord Alton, and others have laid out, in appalling terms, the concerns that exist about organ harvesting, particularly in China, but which is known elsewhere as well, as the noble Lord, Lord Sheikh, just mentioned, particularly where poverty has often ​driven unethical use of organs. There have been recent reports from Egypt, and there were persistent reports from India, for example.
With huge concern mounting about the scale of transplantation in China, and the apparently generous and immediate supply of organs, which is the polar opposite elsewhere, as the noble Lord, Lord Ribeiro, noted, the independent China Tribunal was set up. It was chaired by Sir Geoffrey Nice. His background is, of course, as a prosecutor in the Bosnian war crimes tribunals. He had no background or preconceptions as to what may have happened in China.
The tribunal concluded that crimes against humanity had occurred, beyond reasonable doubt. The tribunal found that the market of human organs and tissue is a state-sanctioned project where, in many cases, victims who are persecuted for their beliefs are subsequently tortured and their organs removed while still alive. That is absolutely appalling. Evidence included recorded undercover telephone calls, some of which were at the very highest levels in the Chinese Government, including the Minister of Health and above, and which indicated the highest authority for this practice. A number of these calls indicated that human organs were available on demand. The significance of that is chilling.
We know that China, as well as many others, has aspired to lead in the field of transplantation. We have also heard from the noble Lords, Lord Hunt and Lord Alton, and others how lucrative this field is. Doctors from leading Chinese transplant hospitals admit, in undercover phone calls, that organs harvested from Falun Gong detainees are available. A Chinese government official who called himself "the butcher" compared live organ harvesting to "slaughtering pigs". He said:
"After scooping the organs out, I would sell them."
Four methods of live organ harvesting were exposed during the tribunal, including killing prisoners by removing organs, lethal injection and
"Organ harvesting under the pretext of brain death".
The tribunal concluded with certainty that acts of torture had been inflicted, particularly on the Uighur population.
Last year, the BMA medical ethics committee's chair, John Chisholm, described forced organ harvesting as a
"gross and continuing violation of inalienable, fundamental human rights".
We heard very clearly from the noble Baroness, Lady Finlay, and the noble Lords, Lord Ribeiro and Lord Patel, the thorough case laid out by these three leading members of the medical profession. It is very clear that the last thing that the medical profession in the UK wishes is for its reputation to be tarnished by this terrible practice. Most importantly, it does not see risks, such as risks to research, if protections are put in place, as sought here. In fact, the noble Baroness, Lady Finlay, made the case that the reassurance that this change would provide could help those from ethnic minorities who are reluctant to agree to organ donation from relatives who they may have lost because they know that this will not be abused.
​
The Minister has a reputation for doing her homework. Can she confirm that she has read the China Tribunal's report? We hear from the noble Lord, Lord Ahmad, that he is now engaging with the WHO on this matter. We know how challenging that is, as the noble Lord, Lord Hunt, outlined, due to China's power and influence. The noble Lords, Lord Alton and Lord Collins, are right to push the Government on this matter.
Here, however, we have the means to take action which need not wait on that. It is simply permissive; it enables the Government to take action. As other noble Lords have said, it is a moral and ethical case. We have an opportunity to create regulations to help protect the UK from being complicit in such appalling crimes. I am sure that the House of Lords will support the noble Lord, Lord Hunt, on his amendment. I look forward to the Minister's agreement to this amendment or, as my noble friend Lady Jolly has said, to her agreeing to take forward the essence of this amendment on Report.
My Lords, I begin by thanking all noble Lords who put their name to this amendment, because it truly reflects the cross-party concern on this issue. I also echo the comments by the noble Baroness, Lady Northover, regarding my noble friend Lord Hunt, who has been absolutely committed to continuing to raise this important issue.
As the noble Lord, Lord Patel, said, this is a modest amendment, designed to empower the Government to act and to create regulations to help protect the United Kingdom from being complicit in the abhorrent crimes evidenced by the China Tribunal chaired by Sir Geoffrey Nice QC. But, as my noble friend Lord Hunt said, it is also an opportunity for the Government to send a clear message that we will not stand by, and we will not tolerate such gross abuses of human rights.
I thank both the noble Baroness the Minister and the noble Lord the Minister for meeting me and other noble Lords interested in this issue and for arranging the FCDO Minister, the noble Lord, Lord Ahmad, to be present, so that we could all hear exactly what is being done across departments on this issue.
In its final report, the China Tribunal concluded that:
"Forced organ harvesting has been committed for years throughout China on a significant scale",
with Falun Gong practitioners and the Uighurs being the main victims. As my noble friend Lord Hunt said, Sir Geoffrey Nice and the tribunal spent 12 months assessing all the available evidence. Additionally, the tribunal's international panel of highly respected individuals interviewed over 50 witnesses, experts and investigators, and formally invited representatives of the People's Republic of China to respond. Of course, Sir Geoffrey himself has an incredible reputation as the former lead prosecutor of Slobodan Milošević at the International Criminal Tribunal for the former Yugoslavia.
Some of the other evidence I want to draw attention to is a study by the medical journal BMJ Open, and reported on by the Guardian, which raised ethical issues on over 400 studies conducted in China using an ​estimated 85,477 organ transplants. Of those studies, 99% failed to report whether organ donors had given consent for transplantation. The paper concluded that:
"The transplant community has failed to implement ethical standards banning publication of research using material from executed prisoners. As a result, a large body of unethical published research now exists, raising questions of complicity to the extent that the transplant community uses and benefits from the results of this research."
As we have heard in the debate, the Government of the People's Republic of China deny all such claims, relying on the fact that the WHO cleared them of wrongdoing. In June, I reminded the Minister, the noble Lord, Lord Ahmad, that 12 months earlier he had
"shared my concern that the evidence on which the WHO cleared China was based on self-assessment"
by the Chinese authorities. At that time, the noble Lord, Lord Ahmad, stated:
"The Government's position remains that the practice of systematic state-sponsored organ harvesting would constitute a serious violation of human rights".—[Official Report, 29/6/20; col. 472.]
He assured the House that the UK regularly raised these concerns with China. At the recent meeting with other noble Lords with an interest in this amendment that I referred to, the noble Lord, Lord Ahmad, confirmed that the UK had sent the full report of the China Tribunal to the WHO, asking it to respond to the evidence.
The fact remains that the WHO does not have an independent expert compliance assessment mechanism; it has merely a reporting requirement. I hope that the UK, the Government and the noble Lord, Lord Ahmad, will continue to press the WHO for a clear response to the report and argue for a proper independent assessment by the WHO to guarantee compliance.
However, today is not about whether the WHO acts; it is about this country saying quite clearly that it will not be complicit in these abhorrent acts. Absolutely nothing I have heard from noble Lords much better qualified than me suggests that by passing the amendment we would hinder medical research or progress. As the noble Baroness, Lady Finlay, pointed out, the UK has arguably some of the most ethical and comprehensive consent requirements for human tissue in the world, yet imported human tissue slips through the net. This is an opportunity that I am sure we will not forget or miss. I hope the Minister will respond positively.
As we have heard in the debate, other issues have been reported. I raised this at Second Reading. Two UK companies supply organ preserving devices to mainland China, which could explain how organs are being transported around China.
We all agree that we need to ensure ethics in the origin and treatment of human tissue and organs in the process of developing and manufacturing medicines. As I said before, this amendment would give the Government the means to ensure that human body tissue and organs that are being forcibly harvested are not allowed to enter the UK for medicines or medical testing. However, as I said, just as important as that is the message we can send to the world, in particular to ​the People's Republic of China, that we will not stand by. This is an opportunity that we should not miss. I hope the Minister will be able to respond positively to the noble Lords' amendment. Share
Let me begin by thanking noble Lords for their time last week when they spoke to me and my noble friend about the issues raised in relation to Amendment 24. We have listened carefully to the concerns raised both in meetings and at Second Reading, and again today.
First and foremost, I want to reiterate the Government's position that, if true, the practice of systematic, state-sponsored organ harvesting would constitute a serious violation of human rights. I know that my noble friend Lord Ahmad, Minister for South Asia and the Commonwealth, takes seriously the concerns expressed by noble Lords and he continues to monitor the issue very closely. As noble Lords may know, my noble friend Lord Ahmad wrote to the WHO encouraging it to give careful consideration to the findings of the 1 March report by the International Coalition to End Transplant Abuse in China. We hope to have a response to this shortly. As my noble friend indicated, he is happy to meet noble Lords again to discuss this further.
Noble Lords have spoken powerfully on a number of issues that go beyond the scope of this Bill, and I hope they will forgive me if I focus on the specifics of Amendment 24. As I said when we met last week, I think that we are largely agreed on the outcome that we wish to achieve, and this is about getting the mechanism right. None of us wants our UK medicines industry to be compromised by unethically sourced human tissues.
However, it is important to be clear that the vast majority of tissue-based medicinal products in the UK do not use material sourced from a donor at all; they use patients' own tissues. As we have outlined previously, there is only one licensed medicine on the UK market that uses donor tissue. This material is procured within the EU. The product uses human adult stem cells extracted from fat tissues, and those cell donations are taken in Spain during the process of liposuction. The starting material is procured from authorised EU centres in accordance with the EU tissues and cells directive. Noble Lords will also know that there are schemes where UK sites may be licensed to manufacture tissue-based or cell-based products without a marketing authorisation, but even among those only one site uses donor tissue. That tissue is sourced within the UK.
That is not to say that I do not have sympathy with the amendment. Noble Lords have made it clear that they want to ensure that the Bill allows for changes to be made as necessary to the regulation of human medicines which could tighten requirements around the use of tissues in the development of medicines. I reassure noble Lords that the Bill already provides powers to allow us to make regulatory changes to tighten requirements, such as strengthening requirements on evidence of consent that would be provided as part of the marketing authorisation process. Nevertheless, I also understand noble Lords' desire to make this explicit and to send a message.​However, there are some important drafting deficiencies in the amendment as it stands. It refers specifically to"the origin and treatment of human tissue used in the process of developing and manufacturing medicines".My concern is that "developing … medicines" causes too much ambiguity. There is no single, established point in the pre-clinical stages of research where the development of a new medicinal product begins. How far back into research studies does the development of medicines start? Does it, for instance, capture academic research on a substance which then finds the product to be of medicinal value? Equally, medicinal products are often developed with international partners, and the early medicines development is inevitably outside of UK jurisdiction. How would new consent requirements be applied in that context?These are important drafting questions. It is important to ensure that any enabling power is drafted with the appropriate level of precision. As noble Lords know, the drafting has a material impact on the potential subject matter of any regulations made under the power. We would not want wording in the Bill to create a risk of unintended consequences when making regulations. For instance, if regulations were made to apply significant, broad consent requirements when testing medicines, this might capture medicines tested on cell lines which date back more than 50 years, and for which seeking and evidencing consent would be impossible. As the noble Lord, Lord Patel, referred to, we would want to think carefully about the scope of any regulation and the approach that we should take.We have heard many noble Lords talk throughout debate on the Bill about the importance of supporting future availability of innovative new medicines in the UK. They are right. The same is true for the ongoing supply of established medicines to the UK market. While I am, as I have said, sympathetic to the amendment in the name of the noble Lord, Lord Hunt, I am concerned that the current drafting would create a risk of unintended consequences when making regulations.There is also an important point on consistency. Within the Bill, "law relating to human medicines" is defined in Clause 7 to include comprehensive legislation such as the Human Medicines Regulations 2012 and the Medicines for Human Use (Clinical Trials) Regulations 2004. With that in mind, when it comes to human medicines, the powers in this Bill are concerned with clinical trials. To add the concept of development would create confusion and inconsistency with drafting elsewhere in the Bill, in particular Clause 1(2)(c).I thank all noble Lords for the considerable thought and engagement which they have given to this issue. I would really welcome further discussion involving officials, myself and my noble friend the Minister in coming weeks to discuss the issues that noble Lords have raised and the drafting issues that I have mentioned today. The noble Lord, Lord Ribeiro, asked a specific question about the Council of Europe and ratification of a treaty there. I will ask the FCDO to write to him on that.I therefore hope that the noble Lord, Lord Hunt, feels able to withdraw his amendment today. I look forward to further discussions on this matter between Committee and Report. Share
​
My Lords, I have received a request to speak after the Minister from the noble Baroness, Lady Northover, whom I now call. Share
Can the Minister tell me whether she has read the China Tribunal report in preparation for this amendment, as I asked when I was speaking to it? If she has not, will she agree to do so before Report, especially to help inform her since she may come forward with her own amendment, as I hope she is indicating? Share
My apologies to the noble Baroness, Lady Northover. I have read the findings of the report and will agree to read the full report ahead of any further meetings that we have. Share
My Lords, this has been a very powerful debate. Each contribution has been measured and the product of expertise, human value and internationalism. I am grateful to the noble Baronesses, Lady Finlay, Lady Jolly and Lady Northover, the noble Lords, Lord Ribeiro, Lord Alton, Lord Patel and Lord Sheikh, and my noble friend Lord Collins. I am also grateful to the Minister, who I thought provided a very constructive response at the end.
When the noble Lord, Lord Alton, talked about Alder Hey, he probably did not realise that that is really where my interest in this subject stemmed from. I was the Minister responsible for the north-west at the time that scandal emerged. I appointed the chair of the inquiry and met the parents involved on a number of occasions. I listened to the harrowing tales from parents; some of them took part in three funerals for parts of their child's body. What happened was shocking, and I learned from that how crucial it is that, when we deal with human tissues and organs, the integrity of the process is vital.
I was also fortunate to be able to take the Organ Donation (Deemed Consent) Bill through your Lordships' House a couple of years ago; it is now law. I hope that it changes the basis of organ consent and will lead to more organ donations in this country—the noble Baroness, Lady Finlay, referred to this eloquently. Again, when you move to presumed consent, you have to have absolute trust in the integrity of all the people involved. Just as it is important in this country, so it is globally, which is why we must take action in relation to the activities of China—and other countries, as we heard during this debate.
I listened carefully to what the Minister had to say. She made the point that the use of imported human tissues is very limited. None the less, we have identified a gap in the legislation. She made two points: first, she said that the Bill already provides for the kind of authority we wish to give to Ministers; then she went into detail on the drafting challenges that she thought our amendment faced. However, she used her words in a constructive way and I am very grateful to her. I reassure her that I and my colleagues will be very willing to work with her officials to see whether we can come up with an amendment that meet our needs but does not lead to the kind of perverse incentives that she referred to.​This has been a wonderful debate. We have had a constructive response from the Government. I am convinced that we are going to make progress and, at the end of the day, in this legislation we will make a mark—important in this country but also internationally —saying that we will do everything we can to stop this appalling process. Having said that, I beg leave to withdraw my amendment. Share
Amendment 24 withdrawn.
Amendment 25 not moved.
Sitting suspended.