International Scandal of 95 Detainees Held in one Cell – Including Children
Earlier today, Friday September 4th, during a visit to Bangkok's Detention Centre for Refugees, the British Independent Peer, David Alton (Lord Alton of Liverpool), met Pakistani Christians who are being held there. One detainee told him that he and his six year old son are sharing a cell with 95 other men and children and is permitted to see his wife and other children, who are held elsewhere in the Detention centre, once a week for one hour.
The man, who is a Christian pastor, had fled Pakistan after threats to him and his family. There are around 4,000 Pakistani Christian men, women and children now living as illegals or being held in detention centres in the Thai capital.
Their plight is documented in the Jubilee Campaign report "Don't Turn Them Back":
http://jubileecampaign.org/wp-content/uploads/2015/04/Jubilee-Campaign_Thailand-Report-04-20151.pdf
In meetings with the United Nations High Commission for Refugees (UNHCR) the Peer presented officials with a petition organised by Pakistani Christian leaders in Bangkok along with a dossier.
This documented appalling, scandalous overcrowding; the lamentable failure to process asylum applications – some will not be considered and resolved 2018; the dismal lack of UNHCR resources and personnel; the lack of legal representation for detainees; the failure to protect women and children; inadequate and flawed translation provision; the denial of education for children and young people; meagre health care, leading to deteriorating conditions and deaths of refugees while detained; and the dismissal of evidence from Pakistan highlighting an escalation in violence against the tiny Christian minority and the well founded fear of lethal persecution.
UNHCR officials conceded that there is "extreme overcrowding" in the detention centres and that "conditions in Thai prisons are actually better than in the detention centres."
The Peer later met with senior British officials who have been monitoring the situation and held evidence taking sessions with a number of Pakistani Christians who are forced to live illegally because of the failure to process their applications.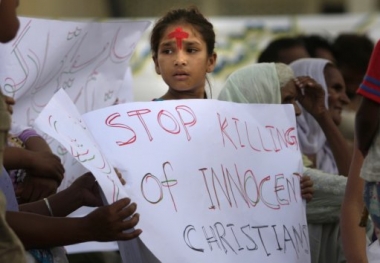 He said that "the exodus from Pakistan is driven by visceral hatred and a fanatical disregard for the rights of minorities. In a country where the brave Minister for Minorities, Shahbaz Bhatti, can be murdered in broad daylight, where churches are bombed, where an illiterate woman can be sentenced to death of alleged blasphemy charges, where a husband and wife can be burnt alive in front of their young children, and where there is a culture of impunity which rarely leads to those responsible being brought to justice, it is little wonder that many Christians are fleeing for their lives. It doubly compounds their suffering when the international community fails to step up to the plate in defence of those who have to endure such pitiless suffering and hardship."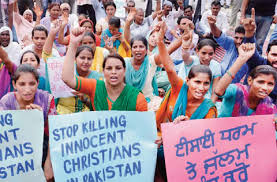 [youtube https://www.youtube.com/watch?v=u68UHS3Vi60&w=560&h=315]
[youtube https://www.youtube.com/watch?v=_nG42xiY2js&w=560&h=315]
[youtube https://www.youtube.com/watch?v=NAf7QdTzWkg&w=560&h=315]
[youtube https://www.youtube.com/watch?v=3nOawkD5iig&w=560&h=315]