Recently, a representative of the Iranian cybercrimes police took to the country's state media to boast of the regime's successes in disrupting peaceful networks on Instagram and other social media. This brought Western media attention to a series of arrests that had taken place in March as part of a sting operation called "Spider II."  The Iranian internet has turned into a cultural battleground where secular, pro-democratic ideas are aggressively battled by the Iranian regime.
Eight models were arrested as part of this crackdown, for the crime of posting images of themselves without their legally mandated head scarves. Another 21 individuals have criminal cases pending against them as a result of the same sting operation.
While it's difficult to confirm the Iranian government's claims about the extent of the crackdown, the rhetoric surrounding it is alone sufficient to raise the spectre of arrest and persecution for anyone who was involved in similar activities on Instagram or on the internet in general. These activities include not only modelling, but also photography, fashion design, make-up artistry, and blogging. Persons from each of these professions were noted to have been swept up in Spider II.
The danger of arrest is omnipresent in the Islamic Republic of Iran if one's professional or personal activities are out of step with the fundamentalist zealous ideology that the regime mandates for all of its people. But that danger grows tremendously once a person has been identified by government agents. The regime has a penchant for repeated arrests of activists, and also of other political prisoners who have been arrested in the past for expressing dissent, speak up against the apparent injustice or for indicating secular leanings.
The danger now posed to Instagram models and their supporters is a serious one. Iranian citizens have been given extremely long prison sentences for much less. In 2014, the young cartoonist Atena Farghadani was arrested and subsequently sentenced to 12 years in prison for the crime of posting a single cartoon to Facebook depicting Iranian officials as animals and protesting laws and policies restricting women's rights. Although her sentence was recently commuted to 18 months, in light of Tehran's track record for repeat arrests, it is for sure that Farghadani will now be looking over her shoulder for the rest of her life or until the theocratic regime comes to an end.
In his statement to the UN Human Rights Council – Session 31- on March 14, 2016, the UN Special Rapporteur on the Situation of Human Rights in Iran, Dr. Ahmed Shaheed, said: "At least 966 persons — the highest rate in over two decades — were executed in 2015. At least 73 juvenile offenders were reportedly executed between 2005 and 2015. In the past two years alone, 16 juvenile offenders were executed. At present, at least 160 others are awaiting the same fate on death row."
Yet that is not as bad as it gets. About two months prior to Farghadani's arrest, another activist named Gholamreza Khosravi was hanged in Rajai Shahr prison for the crime of "enmity against God". His conviction on this charge stemmed solely from his contributing money to a satellite television sympathetic to the Iranian opposition movement, the People's Mojahedin Organization of Iran (PMOI/MEK).
While the PMOI still maintains an extensive activist and intelligence network inside Iran, its overall experience is indicative of the extreme danger posed by such activists. Some 120,000 of PMOI activists and supporters have been executed or assassinated since the inception of the Islamic Republic in 1979. And the constant pressure exerted on others and on their families has caused a great many to flee to Western Europe, North America, and elsewhere. The PMOI makes up the largest constituent group of the National Council of Resistance of Iran (NCRI), led by a Muslim woman, Maryam Rajavi.
But it is important that readers not mistake any of the above accounts for accounts of the defeat of activism inside of Iran. Although much of the country's progressive youth was forced underground in the wake of the repression of the uprisings in 2009, the latest cyberspace crackdown goes to show that such repression has by no means stopped people from voicing their opposition to the regime's restrictive ideology.
Some of those expressions are relatively private, as with Instagram modelling. Other expressions are still avowedly public, in the form of labour rights protests and gatherings outside of prisons by the families and friends of the regime's many political prisoners.
Still other acts of dissent take place outside of the country, but strive to put greater pressure on the regime by speaking out from beyond the reach of its domestic repression. These include the protests that were organised in part by the NCRI to coincide with recent Iranian state visits with prospective European trading partners. In one case, the mere plans for this protest compelled the Iranian President Hassan Rouhani to cancel a planned trip to Vienna, lest it face the embarrassment of public exposure for the persistence of human rights abuses.
And on July 9, the NCRI will be holding a major gathering of Iranian expatriates and political supporters in Paris called "Free Iran". Last year's event drew a crowd of approximately 100,000 people, and this year's is expected to exceed that figures, thus signifying the persistence of Iranian activism.
There should be little doubt that we will see more indicators of the same perseverance in the run-up to this event. By the same token, we will surely see more crackdowns similar to the arrest of the Instagram models, as well as more of the regime's boasting about that repression. But such boasting is hollow. The regime's need to keep returning to the same repressive tactics only goes to show that every instance of repression has led to renewed push-back from an increasingly restive population. The persistence of both activism and repression indicates that there is no end in sight for the conflict between the Iranian people and the clerical regime that struggles every day to make them submit to its fundamentalist ideology.
The Lord Alton of Liverpool is a Crossbench peer
Weak nuclear agreement harms the cause of human rights in Iran: June 2015
https://www.politicshome.com/foreign-and-defence/articles/opinion/house-lords/lord-alton-weak-nuclear-agreement-harms-cause-human – June 30th 2015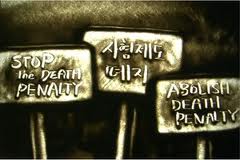 When, at the end of March,  the Iran nuclear negotiations were approaching the deadline for a framework agreement, there was some speculation about whether a breakthrough would refocus some of the world's attention on the issue of Iran's abysmal record of human rights violations.
But, as near as I can tell, this did not happen.
Western powers are as myopically focused on the nuclear deal as ever, and I fear that much of the international community does not realize that the rate of executions in Iran is rising, that minorities continue to be persecuted and that the rights of women are relentlessly eroded.
Of course, part of the problem is that there was no breakthrough at the end of March, nor even on April 2 when a framework agreement was finally announced.
That deal seems to have been purely illusory: Tehran's usual smoke and mirrors.
Almost immediately, the claim of victory was undermined by contradictory American and Iranian statements about what had been agreed.
The Iranians, for instance, insisted that sanctions relief would be immediate and across the board, in keeping with their steady escalation of demands.
Those demands now threaten to push the negotiations even further down the line.
France, as a member of the P5+1, insists that Tehran's refusal to grant inspectors access to Iranian military sites makes all current proposals unworkable. Several diplomats have declared that a final agreement is unlikely by the deadline of June 30, and the chief Iranian negotiator, Abbas Araqchi, seemed to concur, stating publicly that the talks are not even bound to their self-imposed deadline.
It is disturbing that the French negotiators have had to act as the sole promoters of this hard line, refusing to let Iran get away with keeping its military sites secret.
It would be bizarre (and dangerous) if the US failed to also insist on this crucial condition but it would be in keeping with its consistently soft approach to the negotiations.
On June 13th, in a speech to her supporters, at a major rally attended by more than 100,000 people, Maryam Rajavi, the President-elect of the National Council of Resistance of Iran (NCRI), characterised the situation in this way:
"Unfortunately, Western governments, the United States in particular, violated UN Security Council resolutions and offered major concessions, propelling the regime closer to the Bomb."
Many other critics agree, and of course their concerns about a weak nuclear deal with Iran are well founded.
The staunchest critics of the Iranian regime insist that it would either sign an agreement that it could reasonably expect to cheat on, or else delay the talks indefinitely in order to advance its nuclear programme as far as possible before the West began seriously pressing for inspections and dismantlement.
It is not difficult to see how the regime would benefit from this state of affairs, especially given the conciliatory tone set by the Obama administration.
Not only has Iran gained access to billions of dollars in sanctions relief without any permanent restrictions to its nuclear programme, it has also bamboozled the international community into effectively looking the other way on a host of other repressive and destabilising activities.
Because a certain segment of the Iranian government has simply remained at the negotiating table – all the while raising its demands and keeping progress very slow – the Obama administration has apparently convinced itself that the regime is on the course to moderation.
But this is delusional, and one look at the behaviour of the regime should make that clear.
During the first year of the presidency of supposedly moderate Hassan Rouhani, the rate of executions in Iran reached its highest level in a decade.
 
This in a country that already had the highest rate per capita in the entire world.
 
The current pace of hangings is on track to push the figure over 1,000 for the year: repeat, 1000 executions in 2015.
The Iranian parliament's "plan to promote virtue and prevent vice" has been blamed for a series of acid attacks on women; the worsening aggression toward journalists is reflected in the targeting of Westerners such as Washington Post correspondent Jason Rezaian; and in one recent incident an Iranian police officer stopped a dog-walker on the street in Tehran and shot his beloved pet in the head. Dissenters, non-believers, and minorities fare little better. Human rights and human dignity are routinely trampled on.
The Obama administration seems to believe that any nuclear agreement – whatever it is – will promote greater understanding between Iran and the United States and thus increase Western influence in the Islamic country.
But the facts suggest otherwise.
A weak nuclear agreement threatens to legitimise virtually all of the activities of a regime whose "moderate" elements are insignificantly different from its hardliners.
This will almost certainly increase its hold on Iranian society and set back the cause of human rights.
In the final analysis, that cause can only be advanced by standing up to the regime and by re-coupling the nuclear and human rights issues that the Obama administration has specifically separated within its Iran policy.
 
In her speech, Maryam Rajavi explained that all of the problems associated with Iran today are interconnected, and all of them go to the very heart of the regime:
"The only way to end the violations of human rights in Iran, the nuclear impasse, the crises in the region, and the confrontation with ISIS and terrorism is to topple the Caliph of regression and terrorism in Iran."
The West may be tempted by the old expedient sophistry that "my enemy's enemy is my friend"  but they would do well to heed Mrs.Rajavi warning before making such a catastrophic miscalculation.
———————————————————————————————————————————————————————–
Also see Stop Feeding the Crocodiles:
www.davidalton.net
strong>Speech by David (Lord) Alton at Westminster on July 17th 2014:
It has been one year since the Iranian regime's so-called "moderate" president Hassan Rouhani took office. And yet the only changes that we have heard from Iran have been in the wrong direction, increase suppression of the Iranian people, increased executions, increased pressure on political prisoners and increased censure of free flow of information and independent news reporting.
What have we see during this past year? Over 800 registered executions, 58 journalists and internet activists currently in the regime's prisons, 14 news outlets were closed either temporarily or permanently, the execution of a political prisoner, Mr Gholamreza Khosravi, after being tortured during a total of 12 year in the regime's prisons, and six political prisoners from Iran's different minorities groups are currently at death-row.
Last Friday the regime flogged four people in public in the city of Shiraz accused of eating and drinking during the Holy month of Ramadan.
Iran's official state-run news agency IRNA reported that the regime's judiciary has sentenced eight Facebook activists to between 8 and 21 year in Prison for 'plotting against national security, spreading propaganda against the ruling system and insulting officials.

So ladies and gentlemen, Rouhani's moderate regime has brought no change to Iran, while earlier this week we heard that there has been no solution to the main differences that still exist between Iran and the P5+1 on its secret nuclear weapons programme.

As Mrs Maryam Rajavi, President-elect of NCRI, in her speech on June 27 in Paris addressing 100 000 Iranians warned "the P5+1 should not engage in deals in Vienna and Geneva at the expense of the Iranian people's human rights and offer concessions to the mullahs". Therefore we need to make sure that the international community do not compromise on essential issues.
After over 18 years of deception by the Iranian regime, especially under Rouhani, as former head of nuclear negotiation team, I urge our government and others:
1. to pressure Iran to stop enrichment of Uranium;
2. accept and sign the Additional Protocol for allowing inspections by the IAEA inspectors at any time and all the suspected sites.
As anyone following the news will know there is an appalling crisis unfolding in neighbouring Iraq. One of the main reason we have gathered here today, is to draw attention to the safety, security and the well-being of the Camp Liberty residents. And I would like to point out that it would be a great mistake if we separate this humanitarian issue from what is happening in Iran.
The Iranian regime is using all its influence and its Quds-force agents in Iraq to annihilate members of the Iranian Resistance through a full-scale massacre of the 2800 Iranian refugees in Camp Liberty similar to the three previous deadly missile and rocket attacks against defenceless Camp Liberty residents since Rouhani took power in August last year.
We need to see that previous promises by the UN and the U.S. given to the people in Camp Liberty are fulfilled. We need our Government to make sure that international laws and conventions securing the rights of refugees in conflict zones are uphold. We should be prepared to accept here all Camp Liberty residents with UK links.
Following the departure of the UNAMI monitors from Camp Liberty in mid June, , the US, the UK and the EU must take urgent actions to persuade the UN Security Council to station blue helmet forces in the camp as a matter of urgency. That is the only viable solution to prevent a looming massacre in Camp Liberty. If we do not do this the much proclaimed UN doctrine of the "Duty to Protect" will be exposed as worthless rhetoric.
—————————————————————————————————-
Earlier posts:
Following a massacre of members of the Iranian Resistance at Camp Ashraf, at the end of August, Foreign Office Minister, Alistair Burt, said:

"I am appalled to hear of the violence at Camp Ashraf in Iraq, which we understand has resulted in the death of many camp residents. We condemn this utterly, and our thoughts go out to the families of the victims.
Our Embassy in Baghdad is in close contact with the United Nations Assistance Mission in Iraq, who are making an urgent assessment of the situation. We support their work, and call on the Government of Iraq to assist the UN fully. The Government of Iraq must also do everything necessary to ensure the safety of the residents and care for survivors, and must conduct an urgent and transparent investigation into what took place, and ensure those responsible are brought to justice"
Alton: "
These killings are part of the systematic reign of terror which Iran's leaders, and their allies, have ruthlessly and systematically implemented against all who dare to question or challenge their tyranny."

See
http://www.isdciran.org/
"The international community failed to listen to the many warnings that this was a massacre waiting to happen – and defenceless people have now paid the ultimate price with their lives."
https://www.davidalton.net/2011/11/30/camp-ashraf-is-a-srebrenica-in-the-making-and-the-world-has-a-duty-to-act/
(November 2011 Warning)
Photos: Massacre of Iranian dissidents in Camp Ashraf, Iraq
NCRI
Photos and videos reveal the wounded Iranian refugees were killed in Camp Ashraf clinic while receiving treatment. Majority of those killed have been shot in the head. A number of residents killed while they had been handcuffed.
Iraqi forces returned and killed the wounded residents
…
Maryam Rajavi: Camp Ashraf massacre aimed at paving way for attack on Camp Liberty
Maryam-Rajavi.Org
Joint objective of Iraqi government and clerical regime in the September 1st massacre requires an Independent and impartial investigations with presence of representatives and lawyers of residents. It is necessary in preventing a recurrence of crime against humanit
y..
UNAMI chief visiting Camp Ashraf urged by ex-colleague to reveal truth on Iranian dissidents massacre
NCRI
Tahar Boumedra, former Chief of UNAMI Human Rights Office & former Advisor to SRSG on Ashraf wrote in an open letter to the Acting SRSG for Iraq: "I urge the Acting SRSG to have the courage to stand up for the truth. History will haunt anyone who will hide the truth about the extra-judicial executions of 52 defenceless civilians."
…
Iraq: Impartial investigation of Camp Ashraf deaths crucial
Amnesty International
On previous occasions the Iraqi authorities have failed to conduct effective investigations into attacks on camps housing Iranian exiles. This has meant that no one has been held accountable for these incidents, and that residents live in constant fear for their safety…

U.S. Condemns Attack at Camp Ashraf in Iraq
US State Department
The United States strongly condemns the terrible events that took place at Camp Ashraf today, which according to various reports resulted in the deaths of and injuries to numerous camp residents.
Our condolences go out to the families of the victims and those who were injured in today's violence.
…
Canada Condemns Latest Violence in Iraq
Foreign Affairs, Trade and Development Canada
Foreign Affairs Minister John Baird and Canada's Citizenship and Immigration Minister Chris Alexander today issued the following statement:
"Canada condemns the attack that has taken the lives of scores of residents in a camp housing Iranian exiles northeast of Baghdad.
"Our thoughts go out to the families and friends of the victims of this senseless violence. We also wish a full recovery to those injured.

Rome condemns deaths at Iranian dissident camp
adnkronos
Italy's foreign minister Emma Bonino has deplored the loss of lives at a camp in Iraq for Iranian dissidents, who say dozens of residents lost lives there Sunday in an attack by security forces.
"This is a very serious incident which arouses deep concern. The loss of human lives is completely unacceptable and must be condemned with the utmost firmness
," Bonino said on Monday…
British Foreign Office Minister condemns violence at Camp Ashraf, Iraq
United Kingdom Foreign Office Statement
"I am appalled to hear of the violence at Camp Ashraf in Iraq, which we understand has resulted in the death of many camp residents. We condemn this utterly, and our thoughts go out to the families of the victims…
UNHCR statement on today's attack on Iraq's Camp Ashraf
United Nation High Commissioner for Refugees

UNHCR has received reports this morning of an attack on Camp Ashraf, in eastern Iraq.
While we are still seeking detail of what occurred it appears that deadly force has been used and that a number of people have been killed or wounded. UNHCR strongly condemns this attack. The use of violence against a civilian population is unacceptable in any circumstances…Read On
Statement: Spokesperson for the Secretary-General on the situation in Camp Ashraf, Iraq
UN Secretary General Ban Ki Moon

The Secretary-General deplores the tragic events in Camp Ashraf today that have reportedly left 47 killed. He expresses his sorrow and extends his deepest condolences to the families of the victims…
Statement: Spokesperson for the Secretary-General on the situation in Camp Ashraf, Iraq
Uinted Nation Assistance Mission in Iraq

The Deputy Special Representative of the United Nations Secretary-General (DSRSG) for Iraq, Mr. Gyorgy Busztin, strongly condemns today's tragic events in Camp Ashraf, which reportedly led to the killing and injuring of several camp residents.
"The priority for the Iraqi government is to provide immediate medical assistance to the injured and to ensure their security and safety against any violence from any side",
Mr. Busztin said…
Iran denies ex-president said Assad's forces used poison gas
Reuters
On Sunday, the Iranian Labour News Agency (ILNA) quoted Rafsanjani as saying Syrian authorities had fired chemical weapons at their own people – a striking assertion given Tehran's close alliance with Damascus. Hours later ILNA replaced the report with one that did not attribute blame for the attack
….
Warning was given in November 2011 that there would be a massacre at Ashraf…
https://www.davidalton.net/2011/11/30/camp-ashraf-is-a-srebrenica-in-the-making-and-the-world-has-a-duty-to-act/
——————————————————————————————————-
The Iranian Moderate Fantasy – and why we should listen to the Iranian Resistance
"Our enemies are small worms … I saw them in Munich" were Hitler's remarks to his generals in 1938 after the four-power summit meeting of Germany, Italy, France and Great Britain that resulted in the Munich agreement allowing Nazi Germany's annexation of former Czechoslovakia's border areas.
Hitler's drive for expansion was encouraged, especially by the inaction of Great Britain after annexation of Austria. Appeasement was the motto of the British Prime Minister Neville Chamberlain, convinced that he could contain the Nazi regime and its Fuhrer. What followed was anything but control, an unstoppable Hitler rapidly annexing European states and resulting in the Second World War that claimed the lives of millions.
The Iranian question today reminds us of those dark pre-war days of the 1930s as world powers ponder which policy to adopt toward a fanatic regime that aims to get its hands on nuclear weapons. It appears that some believe Hassan Rowhani, who was sworn in as President on August 3, will be setting the tone within the regime's establishment, thus leading to a possible breakthrough on the nuclear issue. The diplomatic community of the P5+1, overexcited by this new "moderate" president, cannot wait for the new nuclear negotiation team to be introduced in order to continue their endless talks.
But are there really reasons for hope and optimism?
This crucial question needs to be answered quickly for the sake of humanity, as Tehran is getting closer to a bomb that has the ability to wipe out nation states. With a service record like Rowhani's, who played a key role in the Iran-Iraq war as head of the Department of Defence, mercilessly crushed domestic student uprisings (1999) and masterminded terror attacks abroad as secretary of the Supreme National Security Council, it is irrational to assume that he will challenge the agenda of the Iranian Supreme Leader, Ali Khamenei. In addition, Rowhani proudly stated that he deceived the international community by accelerating Iran's nuclear programme while negotiating with the West.
That's what he said loud and clear after the sham presidential elections — that this regime will continue enriching uranium and maintain its support for the Syria's murderous Assad government and the terrorist organization Hezbollah, key issues that currently threaten global peace and security and on which the international community desperately seeks a consensus.
Shaping policy under the influence of the mantra of moderation and reform within the Iranian regime is insane, and reminds me of the words of Albert Einstein:
"Insanity: doing the same thing over and over again and expecting different results."
Indeed, the West has been appeasing this regime over and over again in the past three decades, reaching its peak during President Khatami's era in the late 90s. The failure of appeasement has until now only served the Supreme Leader's determination that Iran becomes a nuclear power, as he has not moved away one inch from his evil ambitions.
Further evidence emerged this week that, as Iran plays a game of political musical chairs, very little has changed in reality. Mahmoud Ahmadinejad may have inspired fear and loathing during his eight years as President but the West have been too quick to assume that Iran is under new management. Just one day after Rowhani was sworn in, Ahmadinejad was appointed to the country's Expediency council and Khamenei, the Supreme Leader, heaped praise upon him.
Khamenei, is calling the shots in Iran, as he is in charge of major policy questions such as the nuclear programme and his regime's interfering role in Syria and the greater Middle East.
As the leader of Iranian Resistance, Mrs Maryam Rajavi, accurately pointed out during a grand gathering of some 100 000 supporters of the Iranian resistance movement in Paris on 22 June, if Rowhani's promises for reform are genuine, he and his administration will have to uphold certain international standards,
In the presence of 600 international dignitaries, she emphasised:
"Without freedom of expression and human rights and as long as political prisoners and activities of political parties are not free, and the regime's belligerent policies in Syria and Iraq continue, and it insists on obtaining a nuclear bomb, nothing will change."
The Iranian regime understands very well the implications of these standards because if it was ever going to uphold them, it would mean the end of its religious dictatorship.
The people of Iran have shown on many occasions in the last three decades their disregard for the clerical establishment — and their cries for freedom and democracy have always been met with gross human rights violations and ruthless violence by the authorities. According to many prominent lawyers these oppressive measures constitute crimes against humanity under international law.
Many historians stress that if Hitler had only been stopped in Munich, the course of history would have changed. Indeed, let us not be deceived by the myth of moderation and draw lessons from human history. It is now crucial to increase the pressure on the regime in Tehran, which is responsible for an annual inflation rate of 42%, an unemployment rate on a wild ride, and more importantly a disgruntled generation that is eager for change. It is a regime which has been responsible for the most egregious violations of human rights and is soaked in the blood of its own people. The West should shape its policy based on recognising the desire of the Iranian people for democratic change and support Mrs.Rajavi and the main Iranian opposition movement. Indeed, a democratic regime change in Iran – which finds a place for secular and dissenting opinions and ideas – and which upholds minorities – is the only sustainable policy that will enhance global peace and security.

https://www.davidalton.net/2011/11/30/camp-ashraf-is-a-srebrenica-in-the-making-and-the-world-has-a-duty-to-act/
——————————————————————————————————-
8 Years in Prison in Iran for Protestant Pastor…
Jubilee Campaign has reported on the plight of Pastor Saeed and says what you can do to help…
Pastor Saeed, a U. S citizen, was convicted of threatening the national security of Iran and sentenced to 8 years in one of Iran's most deadly and hostile prisons simply for his belief in Christianity. We all hoped the Iranian courts would respect Saeed's basic human rights through the appeals process by at the very least reducing his sentence. We now see they have no respect for an individual's inalienable right to choose his faith.
The court's decision to reject his appeal came from Branch 36 of the Tehran Court of Appeals where it was handed down by a two-judge panel, which court refused to give Pastor Saeed's lawyer a copy of their decision.
One of the two judges, Judge Ahmad Zargar, had previously been sanctioned by the European Union for issuing peaceful protesters long-term and death sentences.
This rejection is a devastating blow to Saeed and his wife and children as this means he will have to endure many more years of brutal treatment that already daily threaten his life. The rejection of this appeal comes just one month before the one-year anniversary of his imprisonment. Their next course of action will be to appeal the case to the Supreme Court in Tehran or to beg for a pardon from the Supreme Leader, Ayatollah Khamenei. As they move forward with these action items it is important that the U.S. as well as other governments around the world to continue to put pressure on Iran.
Saeed's wife, Naghmeh, has decried the failure of the Obama administration or the US Department of State to advocate for an American citizen languishing in an Iranian jail. She commented through the ACLJ,
"I am disappointed that as a country that was founded on religious freedom, our government has been awkwardly silent as an American citizen is wasting away in an Iranian prison because he chose to practice his God-given right to choose his religion. My husband is serving 8 years in the notorious Evin prison and facing daily threats and abuse by radicals because he refuses to deny his Christian faith. And yet, my President, President Obama, has not spoken a word about him. As we commemorate the 50th anniversary of the historic speech defending freedom by Dr. Martin Luther King, a brave American who gave his life to fight for the freedom that is so fundamental to our way of life, I am extremely disappointed that President Obama has chosen to remain silent on this critical human and religious rights case of an American imprisoned in Iran."
Additionally she said,
"I do hope and pray that as a nation we realize that if we do not speak out against injustice, it is only matter of time before all our children will have to face what my children are facing today. As Dr. Martin Luther King Jr. said 'Injustice anywhere is a threat to justice everywhere.'"
It is imperative we do not stop drawing international attention to Pastor Saeed's case. Please continue to write to him! Visit Jubilee Campaign's web site for details of how to help. Letters to prisoners do help. With waves of letters the prisoners are treated more humanely. Please send a letter of Encouragement and tell Saeed how the international community is advocating for his release. Letters sent to other Christian leaders in Evin prison have made a huge difference. Addresses:
Saeed Abedinigalangashi
Evin Prison
Saadat Abad
Tehran
Islamic Republic of Iran
——————————————————————————————————
On Tuesday August 27th news emerged of the murder of a Bahá'í in Iran, a Mr Ataollah Rezvani. You may wish to read the full story here:
http://news.bahai.org/story/966
The Bahai community say that the death of Mr Rezvani was religiously motivated. They have learned that recently he faced pressure on his work as well as pressure to leave the city of Bandar Abbas at the hands of agents of the Ministry of Intelligence. He had also more recently begun to receive menacing phone calls from unknown persons. In the past few years local clerics have attempted to incite the population against the Bahá'ís through incendiary sermons.
This killing can therefore be seen in the context of two worsening trends already identified in special reports of the Bahá'í International Community, the first being the growing use of propaganda and media to incite hatred against Bahá'ís in Iran, as reported here:
http://www.bic.org/inciting-hatred-irans-media-campaign-demonize-bahais
and secondly, the growing trend of violence with impunity, as detailed here:
http://www.bic.org/violence-with-impunity

At this time they are seeking to convey to the UK Government, and in the strongest possible terms, the outrage of the Bahá'í community at the killing of Mr Rezvani, as well as their concern for the ongoing situation for the Bahá'ís in Iran. They would like those who are concerned to contact William Hague, the Foreign Secretary, to request the UK government to urge the Iranian authorities to bring the perpetrators of this crime to justice:
[email protected]
——————————————————————————————————-
Human Rights Without Frontiers International say that 17 Iranian Sunnis are to be executed for their religious beliefs
Today's Zaman (23.08.2013) – An Iranian court has sentenced 17 Iranian Sunnis, including religious scholars, to death because of their religious beliefs, leading a rights group to launch a campaign to save them.
The condemned have been awaiting execution in Tehran's Gohardasht Prison, also known as Rajai Shahr, west of Tehran since early June. The Sunni prisoners have been convicted of
"acting against national security,"
and
"moharebeh"
(enmity against God), which is punishable by death in Iran. The prisoners are said to have confessed to these crimes under torture, according to information from the International Campaign for Human Rights in Iran.
The human rights organization says that Iranian Sunnis face grave religious discrimination in the country.
Among the Sunni prisoners sentenced to death by Branch 28 of the Tehran Revolutionary Court are Ahmad Naseri, Talib Malaki, Hamed Ahmadi, Adrees Neimati, Jahangir Dehghani, Jamshid Dehghani, Sadiq Mohammadi, Shahram Ahmadi, Varia Ghaderifard, Behrooz Shanzari, Farzad Shanzari, Mokhtar Rahemi, Pooria Mohammmadi, Bahman Rahemi, Kamal Malaie, Mohammad Gharebi and Mohammad Yavar Rahemi.
A Sunni news outlet in Iran is circulating a petition to stop the executions.
http://sonsofsunnah.com/2013/08/22/petitions-for-17-sunni-muslim-political-prisoners-in-iran-sentenced-to-death/#more-2427
Arrests of members of Iran's Sunni minority have intensified since 2009, and are focused on towns home to Sunnis like Javanrood, Javansar, Saghez, Baneh, Bukan, Sardasht, Mahabad and Piranshahr, according to information from the International Campaign for Human Rights in Iran.