North Korea
28 February 2017
Question
2.58 pm
Asked by
To ask Her Majesty's Government, in the light of the sanctions imposed by China against North Korea following the assassination of Kim Jong-nam and the recent ballistic missile test, whether they will call in the North Korean Ambassador.
My Lords, I beg leave to ask the Question standing in my name on the Order Paper. In so doing, I should mention that I am co-chairman of the All-Party Parliamentary Group on North Korea.
My Lords, on 14 February we summoned the ambassador for the Democratic People's Republic of Korea in response to its ballistic missile test on 11 February. We made it clear that such actions were in violation of UN Security Council resolutions and a threat to international security, and that such destabilising activity must stop. We continue to be deeply concerned by its actions, including reports that it is responsible for the killing of Kim Jong-nam.
My Lords, does not the horrific use of VX, a toxic nerve agent, to assassinate Kim Jong-nam serve to remind us of North Korea's total disregard for international law, whether through the use of banned chemical weapons, of which it has some 5,000 tonnes, its nuclear and missile test, or the execution and incarceration of hundreds of thousands of its own citizens? Has the noble Baroness noted that at the 34th session of the United Nations Human Rights Council, which is currently meeting in Geneva, there are recommendations to establish an ad hoc tribunal or to refer North Korea to the International Criminal Court? Will we be endorsing this and seeking China's support to bring to justice those responsible for these egregious and systemic violations of human rights?
The noble Lord is right in his condemnation of the DPRK's complete disregard for international norms. Dealing with those is a difficult matter. We certainly support the UN Commission of Inquiry and want to see how we can take forward its recommendations.
With regard to the alleged use of VX, Malaysia has gathered its own information. We have no reason to doubt its conclusions that it is VX, a highly toxic nerve agent, and that the DPRK is responsible, since it has the capacity to produce it. Until there is an international awareness of that information, we cannot take action internationally to condemn what has happened and provide the evidential link between the DPRK and the murder of Kim Jong-nam.
My Lords, there was a very similar assassination on British soil not a mile from here—that of Alexander Litvinenko—by the Russian Secret Service. Can my noble friend please tell us when she last called in the Russian ambassador, and what progress has been made on that inquiry?
My Lords, I cannot recall the exact date because, of course, I do not call in the Russian ambassador. But I can reassure my noble friend that I am aware that the Russian ambassador has been called in on at least one occasion last year with regard to Russia's disregard for international norms. Whatever country uses international murder to dispose of people who are inconvenient to it is wrong and should face international opprobrium.
My Lords, China is the key player in relation to North Korea, and its action appears to complete the isolation of that country. How do the Government interpret its sanctions? Are they temporary, or can we expect a sea change in China's policy?
The noble Lord is right to point to the fact that China has now made it clear that it is compliant with the UN Security Council resolution on sanctions on the coal trade between the DPRK and China. On 18 February this year, China declared that it would be fully compliant. It had actually been in breach in December, so it has made sure that throughout the whole of this year it will now be compliant. We welcome that public declaration and look forward to receiving further details about how it is observed. It was an important step forward.
My Lords, I have a particular interest in those who escaped from North Korea, both through my membership of the all-party group and the link that we have in the diocese of Peterborough with the diocese of Seoul in South Korea, which does a lot to support escapees. Can the Minister please tell us whether our Government are talking to the Government of China about their apparent policy of sending refugees straight back to North Korea, where they face execution or incarceration in camps, and whether we will ask China to allow people freedom of passage to those countries which welcome them?
The right reverend Prelate raises an important issue on which we are at variance with the Chinese. They believe that those who flee the DPRK to save their own lives are in fact economic migrants and are therefore subject to return. I can assure the right reverend Prelate that we did indeed raise the issue of forced repatriation of refugees on numerous occasions with China, most recently at the UK-China Human Rights Dialogue in October, and we will continue to do so, including in international fora. We have also discussed the UN Commission of Inquiry report with senior Chinese officials in Beijing. It is important that we keep up pressure on this matter.
The imposition of sanctions is all the more significant having regard to the previous ambivalence of the Chinese Government towards North Korea. Should not these sanctions be warmly welcomed, not only here but in the White House, so that, whatever their differences, China and the United States can make common cause in the containment of North Korea?
The noble Lord is absolutely right. As the new Trump Administration have taken office, it is important that they and China find accord on this matter.
My Lords, what is Her Majesty's Government's assessment of the security of North Korean defectors here in the United Kingdom and the potential security threat of the North Korean embassy in this country?
My Lords, it is a matter of fact that we have, of course, concern for all those who are in this country, whatever their nationality. We have a duty of protection in general terms. We do not provide individual protection for those who are not British citizens, as such, but we are aware that some persons are at particular risk. Because of security matters and the safety of those individuals, it would be wrong of me to go further than that.
My Lords, the Minister will be aware of the United Nations Commission of Inquiry report which urged all democratic countries to help break the information blockade that engulfs North Korea. The All-Party Parliamentary Group has organised a successful campaign to persuade the BBC World Service to broadcast to North Korea. Is the Minister able to tell your Lordships' House when those broadcasts will begin?
My Lords, I am not at present able to do so, but we strongly support the BBC's mission to bring high-quality impartial news on this matter, including, of course, providing information about DPRK. I will see whether the BBC has come forward with any further information that I have not heard about recently.
My Lords, does my noble friend have any information about the number of Christians who are now incarcerated in North Korea for the sake of their religion? It is one of the countries where they are most harassed and oppressed.
My noble friend is right to raise the plight of Christians in North Korea. Although the constitution in DPRK provides the right to have freedom to believe, those who practise religion outside very closely state-controlled faiths find themselves subject to appalling persecution. It is matter that we raise frequently with the North Korean Government through our embassy in Pyongyang, the United Nations and the Human Rights Council. But it is a continuing, appalling, flagrant breach of international norms.
==============================================================================
February 21st 2017
Funding Programmes That Lead To Forced Abortions And Sterilizations Have Disastrous Consequences For Women and Their Children.
Issue raised in Parliament. "Ministers and politicians who say British taxpayers money should fund "safe"  abortions are using Orwellian newspeak since no abortion is safe for the child" – Alton ·
Lord Alton of Liverpool (CB) My Lords, the Minister was right to benchmark this decision against what happened under Ronald Reagan's presidency in the aftermath of international funding flowing into China, which led to the one-child policy, forced abortions and the sterilisation of hundreds of thousands, if not millions, of women, and which has now distorted the population balance in China so that there are 33 million more men than there are women—115 boys born to every 100 girls.  Surely this coercion of women is something that we should be very concerned about? ·
Lord Bates That was part of the rationale, not under the Mexico City proposal but under the Kemp-Kasten amendment. Our understanding of the executive order signed by the President last month is that it references the Kemp-Kasten amendment. That is another reason why we need to work through and understand what it actually means for what we are doing in this area. Video of question is up on YouTube here:
===========================================================================
February 22nd 2017
Last night the All Party Parliamentary Group on Sudan and South Sudan, of which I am an officer, launched its new report "Engagement Beyond the Centre: An inquiry report on the future of UK-Sudan Relations" The report is also available online here: http://reliefweb.int/report/sudan/engagement-beyond-centre-inquiry-report-future-uk-sudan-relations
It was launched on the day an officially designated famine affecting 100,000 people was announced in South Sudan and on the day reports appeared of further military action by the Khartoum regime in Blue Nile and South Kordofan.
==========================================================================
North Korea – lost in the fog…
https://reaction.life/north-korea-lost-mist-narrative/
==========================================================================
Mary's Meals -feeding over one million children each and every single day. Founder receives Westminster Award for Human Life, Human Rights and Human Dignity.
http://www.ncregister.com/blog/guest-blogger/marys-meals-continues-to-bear-much-good-fruit?utm_source=dlvr.it&utm_medium=twitter
westminster-award-for-human-life-magnus-macfralane-barrow
==========================================================================
How can Europe just lose 10,000 children ….?
Baroness Williams of Trafford, the Home Office, has provided the following answer to your written parliamentary question (HL5066):
Question:
To ask Her Majesty's Government, further to the answer by Baroness Williams of Trafford on 25 January (HL Deb, cols 665–6) what support they have given to Europol in determining the fate of the 10,000 refugee children whom Europol reported in January as having gone missing. (HL5066)
Tabled on: 30 January 2017
Answer:
Baroness Williams of Trafford:
The UK has committed significant resources to helping the EU deal with the migration crisis, including seconding staff to Europol.
The UK government recognises the vital role Europol has to play in coordinating law enforcement activity against migration related criminality. The National Crime Agency (NCA) and Immigration Enforcement second staff to Europol to work on these issues specifically, including within the European Migrant Smuggling Centre (EMSC). The UK continues to encourage international partners to share relevant information with Europol, supporting the EMSC's aim of strengthening support for EU Member States through enhanced intelligence exchange.
In addition to the support we give to Europol, the Government has established a £10 million Refugee Children Fund for Europe to support the needs of vulnerable refugee and migrant children arriving in Europe. The UK is the largest bilateral contributor to the humanitarian response to the crisis in Europe and the Balkans with a total allocation of £70 million.
Date and time of answer: 13 Feb 2017 at 14:22.
=========================================================================
Child Refugees: February 9th 2017
My Lords, the Minister will recall that last month I raised with her the disappearance of unaccompanied children. Figures from Europol that I first raised in your Lordships' House in June showed that 10,000 children had disappeared on the continent and that hundreds were disappearing here in the United Kingdom. One of the reasons why I was proud to be a signatory to the amendment moved by the noble Lord, Lord Dubs, was to highlight the disappearance of those unaccompanied children. Last week, I sent the Minister a statement from ECPAT UK, the organisation established to protect children, which said that "it is shocking that the Home Office says it has no evidence". Where do we stand on these missing unaccompanied minors?
I presume the noble Lord refers to children both at home and abroad. Obviously, if a child is in Greece, Italy, France or wherever, it is the responsibility of that Government to safeguard that child. I said to the noble Lord that I did not have evidence of disappeared children in this country. That is not to say that in future that may not happen, but at this point we have had no representation from local authorities to say that children are disappearing. Obviously, if that were to be the case, we would follow it up with some urgency.
==========================================================================
Syria February 9th 2017
Lord Alton of Liverpool (CB)
My Lords, representatives of the international charity Aid to the Church in Need, of which I am a trustee, have just been in Aleppo. They learned that the Christian community there has fallen from around 250,000 to barely 30,000, and that in Syria as a whole from around 1.8 million before the war to an estimated 300,000 now. As my noble friend Lady Cox said in her eloquent and compelling speech, ISIS has waged a bestial campaign of genocide against Christians and other minorities for nearly three years. The terror group has carried out its slogan: "We will break your crosses and enslave your women". As His Royal Highness the Prince of Wales warned in his Christmas broadcast, such ancient communities face total annihilation. I ask the Minister: how can we make the protection of minorities and the re-creation of the plural, diverse communities that existed in places such as Aleppo in Syria and Mosul in Iraq before these events a greater priority?
In April 2016, by 278 votes to zero, the House of Commons officially designated ISIS as responsible for genocide against various religious minorities. I press the Minister to say what specific actions arose from that resolution of Parliament to help those who are cruelly suffering. In particular, on an issue that was raised with the noble Baroness yesterday during Questions, is the United Kingdom willing to encourage the chief prosecutor of the International Criminal Court to investigate fighters not currently being prosecuted from signatory nations to the treaty of Rome? Has there been any progress concerning the role that the Iraq Government might play in pursuing an investigative mechanism for crimes committed by or against their people in Syria? Will the Minister also tell us what progress has been made in severing ISIS supply lines to Raqqa and in securing its liberation?
My first visit to Syria was in 1980, as a young Member of the House of Commons. Our ambassador was Patrick Wright, now the noble Lord, Lord Wright, and we met the previous President Assad. If we can have a diplomatic presence in Pyongyang and Sudan, the leader of which has been indicted for genocide by the International Criminal Court, why, as my noble friend Lord Hylton asked, do we not have a senior diplomatic presence in Damascus? Why is that still the case, in the light of the changed policy position of Her Majesty's Government following the evidence that the Foreign Secretary gave last week, referred to by the noble Lord, Lord Risby?
Prioritising persecuted religious minorities such as Christians and Yazidis, and upholding our highest ideals in offering refuge to genocide survivors—as I proposed in an all-party amendment in your Lordships' House exactly a year ago—will serve justice and ensure that the perpetrators of these crimes face their Nuremberg moment.
==========================================================================
Sudan – February 9th 2017
4.23 pm
My Lords, like my noble friend Lord Sandwich I am an officer of the All-Party Parliamentary Group for Sudan and South Sudan, and a former chairman of that group.
The implication of the Question from the noble Lord, Lord Hussain, is that Sudan is an island of moderation surrounded by Islamists. In reality, the reverse is true. In 2015 the report by the United Nations Panel of Experts on Sudan warned that the regime was providing "fertile ground" for Islamist extremists in neighbouring nations. For 30 years the regime has waged war on its own people. That is why the International Criminal Court has indicted Field Marshal Bashir on charges of genocide, war crimes and crimes against humanity. It is a scandal that he can travel with impunity and without fear of arrest to face those charges.
When I first visited South Sudan 20 years ago, during the civil war, I saw schools, clinics, homes and churches that the regime had bombed, where between 1.5 million and 2 million people perished. That is why the country was torn in two. Later I travelled to Geneina in Darfur, where I saw a fraction of the 2 million who have been displaced and met the loved ones of some of the 200,000, mainly Muslim, people murdered. This is not history: last year there were more than 100,000 newly displaced people in Darfur and 3.2 million long-term displaced nationwide. Meanwhile, the aerial bombardment continues in South Kordofan and Blue Nile, and humanitarian access is still denied. Furthermore, I have sent the Minister Amnesty International's report on the alleged use of chemical weapons in Darfur. I hope that the noble Baroness will address both issues in her response.
Consider also the life sentence and other lengthy sentences given to three Christians only last month. Will the Minister tell us what we are doing about this travesty of justice? What have the Government of Sudan done to implement the recommendations in the 2016 universal periodic review? What have we done to urge the Government of Sudan to implement the religious freedom protections codified in their interim national constitution, especially in the light of the 2016 USCIRF report listing Sudan as a "country of particular concern" for engaging in systematic and egregious violations of freedom of religion or belief? In this context, unlike the noble Lord, Lord Sheikh, I am appalled that according to the noble Lord, Lord Price, in answer to a Written Question from me earlier this week,
"the UK will consider opportunities to promote trade with Sudan".
He should recall Churchill's warning that it is dangerous to feed crocodiles if you hope that they will eat you last.
There are two faces of the Government of Sudan. They claim to have disavowed the worst forms of extremist ideology but, as academician Suliman Baldo said, the Sudanese Government have become adept at engaging in intelligence sharing with important international partners while tolerating Salafist groups internally. The International Crisis Group says that Sudan tolerates radical Islamists and, most recently, supporters of IS when it is politically advantageous to do so. Extremism comes from within Sudan and from the highest levels: Field-Marshal Bashir has said it is his ambition to turn the entire country into a sharia state. Extremist groups operate with the approval of Sudan's religious scholars committee, while the journalist Gill Lusk says the regime uses,
"the Salafist … and other splinter groups both as deniable policy instruments and as bargaining chips".
In the long term, the fight against extremism in Sudan will depend on an inclusive, democratic transformation that is sustained by a free and active civil society. It is that development we should be supporting, rather than propping up an indicted regime. Sudan is playing a dangerous double game, to which the international community should be wary of falling victim. Beware the crocodiles.
 4.27 pm
=========================================================================RRoyal Lecture
http://www.altonherald.com/article.cfm?id=117052&headline=Peer%E2%80%99s%20Royal%20talk%20on%20refugee%20crisis&sectionIs=news&searchyear=2017
————————————————————————-
Dalits – meeting Feb 1st 2017 Room 3 House of Lords, 5.30pm- remarks by Lord Alton of Liverpool
Dalit is a term which derives from a Sanskrit word meaning "broken" or "crushed".
It is abhorrent in the 21st century that any human being should be seen as an untouchable or that it is acceptable to break or crush another human being
In my study at home in Lancashire, I have a small terracotta pot given to me during a visit to India. Such pots must be broken once a Dalit has drunk out of them so as not to pollute or contaminate other castes. This is the 21st century. It is not the pots which need to be broken, not the people, but the system which ensnares them.
200 million Dalits in India make up one sixth of India's population and one thirty fifth of the world's population. Dalits live in 132 countries, including countries like the UK, where South Asians have migrated.
Take Dalits and Tribals together, both of whom fall outside the caste system and experience discrimination: they comprise a quarter of India's population and one twenty fourth of the world's population.
Two hundred years ago, on 22 June 1813, six years after he had successfully led the parliamentary campaign to end the Trans Atlantic Slave Trade, William Wilberforce made a major speech in the House of Commons about India.
He said that the caste system,
"must surely appear to every heart of true British temper to be a system at war with truth and nature; a detestable expedient for keeping the lower orders of the community bowed down in an abject state of hopelessness and irremediable vassalage. It is justly, Sir, the glory of this country, that no member of our free community is naturally precluded from rising into the highest classes in society".
Two centuries later the caste system which Wilberforce said should be abolished – and which the British during the colonial period signally failed to end – still disfigures the lives of vast swathes of humanity.
Evidence points to 80-95% of bonded labourers (the vast majority of the 'modern slaves' in India) being Dalits, 99% of ritual sex slaves (the 250,000 temple prostitutes known locally as Devadasi or Jogini) being Dalits, and the majority of those trafficked into brothels or into domestic servitude being Dalits or Tribals.
Dalits, including children, are turned into modern day slaves
If you are a Dalit in India you are 27 times more likely to be trafficked or exploited in another form of modern slavery than anyone else.
It is estimated that every day three dalit women are raped; dalit women are often forced to sit at the back of their school classrooms, or even outside; on average every hour two dalit houses are burnt down; every 18 minutes a crime is committed against a Dalit; each day two Dalits are murdered; 11 Dalits are beaten; many are impoverished; some half of Dalit children are under-nourished; 12% die before their fifth birthday; 56 per cent of dalit children under the age of four are malnourished; their infant mortality rate is close to 10 %; vast numbers are uneducated or illiterate; and 45% cannot read or write; in one recent year alone, 25,455 crimes were committed against dalits, although many more went unreported, let alone investigated or prosecuted; 70 per cent are denied the right to worship in local temples; 60 million dalits are used as forced labourers, often reduced to carrying out menial and degrading forms of work;
Dalits constitute 40% of the global poor and are denied of DFID Funding, because they largely live in India, which simply doesn't make the policy priorities. This becomes a new form of untouchability.
Dr. Ambedkar, the architect of Indian Constitution once remarked that "Untouchability is far worse than slavery, for the latter may be abolished by statute. It will take more than a law to remove the stigma from the people of India. Nothing less than the aroused opinion of the world can do it"
Ambedkar's life was a life of relentless struggle for human rights. Born on a dunghill and condemned to a childhood of social leprosy, ejected from hotels, barber shops, temples and offices; facing starvation while studying to secure his education; elected to high political office and leadership without dynastic patronage; and to achieve fame as a lawyer and law maker, constitutionalist, educator, professor, economist and writer, illustrates what the human spirit can overcome.
Ambedkar made untouchability a burning topic and gave it global significance. For the first time in 2500 years the insufferable plight of India's untouchables became a central political question.
Ambedkar understood that the great nation of India would never achieve its potential if it remained disfigured and divided by caste. Without freedom to marry, who they would; to live with, who they would; to dine with, who they would; to embrace or touch, who they would; or to work with, who they would, the nation could – and can – never be fully united or able to fulfil its extraordinary potential.
While still a young man of twenty, Ambedkar perceptively wrote: "Let your mission be to educate and preach the idea of education to those at least who are near to and in close contact with you." He said that social progress would be greatly accelerated if female and male education were pursued side by side. He later insisted that "We will attain self elevation only if we learn self-help, regain our self-respect, and gain self knowledge."
Although Dr. Ambedkar was able to have India's Constitution and the laws framed to end untouchability, for millions and millions of people, many of those provisions have not been worth the paper on which they are written.
Ambdekar's own struggle may now be history; caste is not. In our generation it is surely time to make caste history.
At the end of the meeting on Caste the participants agreed the following Statement:
Today's meeting deliberated on the history, development and current situation of the UK Caste legislation and the hide and seek policy of the UK Government / EHRC and arrived at the following:
Any appeasement of the adversaries of caste legislation will be only contrary to the British values of secularism, democracy, fairness, justice and social integration.
 British values demand that the Government keep religion out of politics and uphold its stand against any form of discrimination, including case discrimination. 
 Caste discrimination is practiced by south Asians of all religions; and not by the followers of one religion alone, one particular religion cannot act as patrons of other UK faith groups practicing caste discrimination.
 Caste discrimination is worse than any other forms of discrimination falling within the protected characteristics. It breaks the psych and physic of its victims; denies choice and opportunity in education, job and public services for the victims. The victims are exploited, marginalised, dehumanised, impoverished and denied equality and integration. 
 This gathering decide to request the UK general public, Government, media, Christian communities, its hierarchy and their Charities/ NGOs to implement Caste legislation on behalf of the 1/3rd of the global poor, who are Dalits of whom there are almost 1 million UK citizens as potential caste victims and caste spreading as cancer in the UK society.
Many years ago, the UK victims' communitiesraised their voice against caste discrimination. In 2010, the UK Parliament introduced Section 9 (5) enabling the Minister to make caste as an aspect of race in the Equality Act 2010 – in light of valid research on the subject.
In 2010 the National Institute of Economic and Social Research (NIESR), commissioned by the UK government, reported that 'Equality Act 2010 provisions on religious discrimination cannot cover caste discrimination and harassment as effectively as caste-specific provisions would'. This is supported by the NIESR report which states: "Relying on the Indian community to take action to reduce caste discrimination and harassment is problematic".
In 2012 The UK Equalities and Human Rights Commission [EHRC] observed that :"The EHRC supports the enactment of Section 9 (5) of the Equality Act 2010, which provides that a Minister may by order amend the statutory definition of race to include caste and may provide for exceptions in the Act to apply or not to apply to caste. The Commission notes the findings of the government-commissioned NIESR [1] paper on caste discrimination.  In light of this, the Commission would suggest legal protection under the Equality Act 2010 for those experiencing discrimination in Britain should be as comprehensive as possible."[1] "Caste discrimination and harassment in Great Britain", Metcalf, H. and Rolfe, H. 2010.
In 2013, the Act was amended making caste discrimination illegal and passed by both Houses of Parliament. However the law falls short of its implementation.
The Government's own timetable issued in July 2013 promised implementation of the law by Summer 2015. However the issue remains stagnant and those opposing the legislation have been able to use political pressure to effectively stall legislation that was agreed by Parliament.
For the first time, the 2015 UK election was fought by projecting the caste issue. Last year, the victims prepared for a Judicial Review. On 3September 2016, EHRC released a statement that by the end of the year, it would announce a public consultation lasting for 12 weeks before taking a decision. But, the goalposts for the consultation appear to have changed – instead of asking 'how the legislation should be implemented', the Government will be asking 'whether the legislation should be implemented'. And today 1 February 2017, that consultation has yet to be issued
————————————————————————–
US Refugee Policy House of Lords January 30th 2017
Lord Alton of Liverpool (CB)
My Lords, the Minister just referred to the importance of international law. I press her further on the point raised by the noble Lords, Lord Collins, my noble friend, Lord Hannay, and the noble Baroness.
Are the  Government's law officers being asked to give advice to the Government, so that not only we but our many friends who sit in the American Congress can evaluate what they have to say about our and their commitments under the Geneva convention?
That is, after all, one of the bulwarks which will ensure that these executive orders are given proper scrutiny in future. They, like us, could then see what the obligations are in law.    
What consideration has the Minister given to the impact on our counterterrorism strategy? Does she accept that in that narrative the inability to understand the difference between a faithful Muslim who prays in a mosque each week and lives their lives by the tenets of their faith, and those involved in jihadist activities supporting Boko Haram, al-Shabaab, al-Qaeda or ISIS, plays into the hands of those very groups? 
 
Ministerial response:
 Baroness Anelay of St Johns My Lords, indeed it is very much the cornerstone of security policy in this country to ensure that one can differentiate between those who effect the outward trappings of devotion and those who have faith, and that one can determine who is a threat to security and who is not. Regarding advice on legal matters, as far as I am aware, the law officers advise the UK Government about their own legal responsibilities. However, my expectation is that there would be discussions at an international level—say, in the United Nations—on the implications of the United States' actions. That would be for the United Nations to decide, not this country. I do not think we could have made clearer the UK Government's view on this divisive and wrong policy.
———————————————————————South Sudan February 1st 2017
———————————————————————
Abortion and Disability – Committee Stage Completed Today  January 27th 2017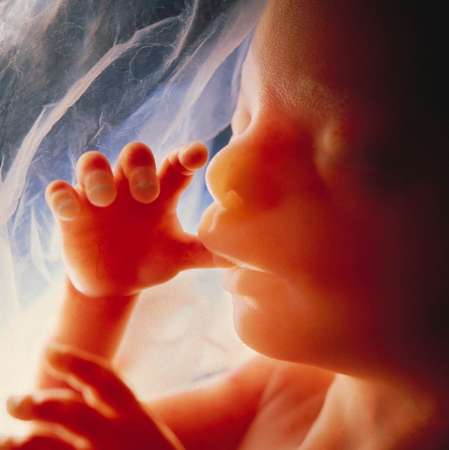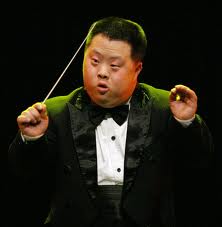 A Bill introduced by a severely disabled Peer to end disability-selective abortion has received its Committee Stage in the House of Lords, with near unanimous support from Peers.
To read the earlier Second Reading debate go to:
https://www.davidalton.net/2016/10/22/the-shinkwin-bill-on-equality-discrimination-disability-and-abortion-law-has-been-given-a-second-reading/
Lord Shinkwin's Abortion (Disability Equality) Bill will now proceed to Report Stage (date to be confirmed).
An amendment to the Bill requiring that, should the Bill become law, the Secretary of State undertake a review of the impact of the Act on disabled children, their families and carers and the provision of support services, was tabled by Baroness Massey of Darwen. Lord Shinkwin accepted the amendment, emphasising that any review should not only involve disabled people but be led by them.
If successful, the Bill will remove section 1(1)(d) from the 1967 Abortion Act, which allows for abortion on the grounds of disability up-to-birth. In the UK, disability-selective abortions are currently available right up to the moment of birth whereas in most cases,  non-disabled babies cannot be aborted beyond 24 weeks.
The net effect of this Bill would be that the 24-week time limit would apply to all babies regardless of disability, as a woman would still be able to obtain an abortion on other grounds detailed in the 1967 Act.

Speaking at the debate, Lord Shinkwin, said:
"…I owe your Lordships' House so much because of the impact of legislation that it has already passed. Without your Lordships' House, a commitment to disability equality would never have been enshrined in law. Noble Lords will know that noble giants such as Jack Ashley and Alf Morris, with both of whom I had the privilege of working and whose spirits I invoke today, led the fight to outlaw disability discrimination. All my Bill does is to carry on their noble work, because it would allow us to outlaw disability discrimination where it begins—at source before birth. It is simply unfinished business. "
"…I can see from the trends in abortion on grounds of disability that the writing is on the wall for people like me. People with congenital disabilities are facing extinction. If we were animals, perhaps we might qualify for protection as an endangered species. But we are only human beings with disabilities, so we do not."
"Our Paralympians represented their country in Rio with pride. What was the essential qualification for them competing at Rio? It was their disability. The country which applauded their success is the same country whose law regards that essential qualification for going to Rio—disability—as a reason they should die. How is that fair, right or logical? It is none of those things, which is why today I reflect on the remarkable impact that laws passed by your Lordships' House have had on my life as a disabled person. It is why I ask myself: how could I not have faith in our common humanity? How could I not have faith in the truth that there is more that unites than divides us? And how could I not believe that your Lordships' House will be true to itself and continue its noble fight for disability equality by passing this Bill?"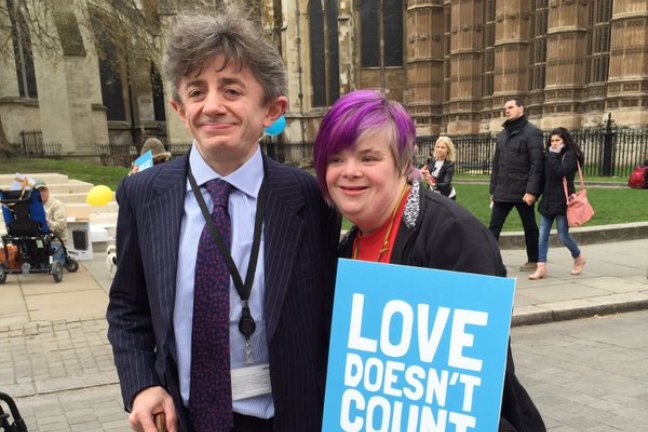 Lord Shinkwin's Bill is backed by the We're All Equal campaign, which includes disabled people, their families and supporters. The group wants the Prime Minister to commit now to making time for the Bill to complete its Lords stages so it can be voted on by MPs in the Commons. They are encouraging people to visit their website to write to their MP. For more information on the We're All Equal campaign and further facts, statistics and details on why there needs to be a change in the law visit www.allequal.org.uk
The Bill arrives at a time of intense media debate about the ethics of screening for disabilities following the Sally Phillips's BBC documentary, A World Without Down's Syndrome?
2015 marked the highest year on record for disability selective-abortions, with 3,213 being carried out in England and Wales – representing a 68% increase in the last 10 years.
Disability-selective abortion numbers have seen a sharp increase in recent years. There were 230 late term disability-selective abortions (between 24 weeks and birth) in 2015 – a 271% increase since 1995. In 2014 the number of terminations for Down's syndrome increased by more than 10% in the space of just 12 months as new screening techniques became available privately. Whilst abortions for cleft lip/palate, a minor facial impairment, have tripled in the last 5 years.
A 2014 Department of Health review identified that there is significant underreporting of disability-selective abortions and the numbers are likely to be much higher.
The UN Committee on the Rights of Persons with Disabilities have also consistently criticised countries which provide for abortion in a way which distinguishes between foetuses on the basis of disability, most notably Austria, Hungary and Spain, citing Article 5 of the UN Convention on the Rights of Persons with Disabilities.
The Disability Rights Commission (now the Equality and Human Rights Commission) have said this aspect of the Abortion Act "is offensive to many people; it reinforces negative stereotypes of disability…[and] is incompatible with valuing disability and non-disability equally".
The 2013 Parliamentary Inquiry into Abortion for Disability found the vast majority of those who gave evidence believed allowing abortion up to birth on the grounds of disability is discriminatory, contrary to the spirit of the Equality Act 2010 and that it affects wider public attitudes towards discrimination. The Inquiry recommended Parliament reviews the question of allowing abortion on the grounds of disability and should consider repealing section 1(1)(d) of the Abortion Act which allows for it.
An account of specific discriminatory language from the 1967 Hansard debate when MPs and peers introduced abortion for disability is available here.
http://allequal.org.uk/lord-shinkwins-bill-end-disability-selective-abortion-birth-passes-committee-stage/
A full transcript of Lord Shinkwin's speech is available here:
http://allequal.org.uk/lord-shinkwins-abortion-disability-equality-bill-committee-stage/
A video of Lord Shinkwin's full speech is available here (and highlights from this speech will be released on Facebook later this evening):
https://youtu.be/Ot2Yy76e0Bg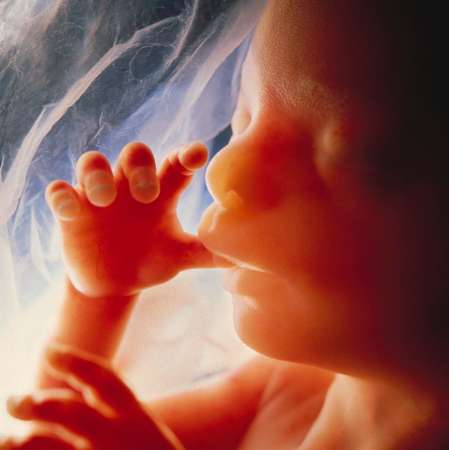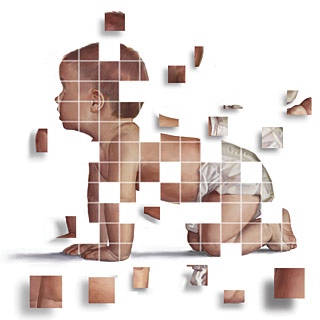 Royal Lecture on refugee crisis
og